HARRY MULKEY
MARCHITECT  
|
  DIRECTOR OF MARKETING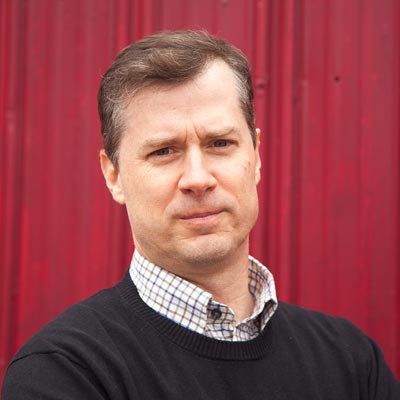 Harry Mulkey was born to pitch. At age 12, he struck out 21 batters in a row for the Pittsford Pirates, claiming the little league squad's first no-hitter (and his own small piece of New York baseball history).
What brand best reflects your personality and why?
Google – quirky, well-liked, a bit of a know-it-all, sometimes frustrating to digital marketers
Share one of your favorite quotes.
"Those who believe in telekinetics, raise my hand" — Kurt Vonnegut
If you could make the whole world listen to one album, what would it be?
Harvest, Neil Young
What's your favorite piece of technology?
My satellite bike computer. I can map out a ride via Google maps, load it up and never get lost.
Have you ever been attacked by a ferret?
No, but one got me kicked out of a condo. Right about the time that the Spin Doctors were popular and so were pet ferrets. All I can say.