AMEL SAKANOVIC
CHIEF GEEK  
|
  CHIEF TECHNOLOGY OFFICER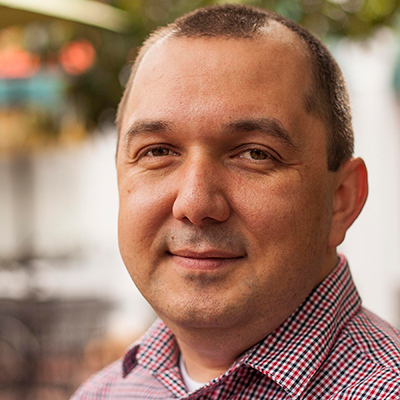 With degrees in both web development and business administration, Amel packs a formidable toolset. He finds brilliant web development solutions and understands how those solutions can help our clients achieve their long-term goals.
Name your favorite sports team.
University of Louisville Cardinals
Pirate vs Ninja: Who wins and why?
Ninja. They have mad skills, yo.
What's your game plan for the Zombie Apocalypse?
Install treadmills around my house. Zombies will just keep walking but never get to me.
What word or expression do you use far too often?
Either "Far Out" or "Ten Four."
Who built the pyramids?
Aliens