ANDY CONROY
Mr. Write 
|
  Senior Writer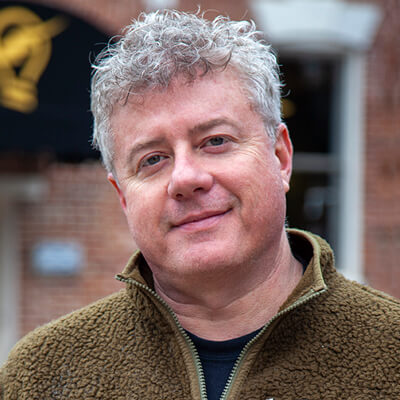 With 30 years of experience creating award-winning campaigns for clients like Miller/Coors, Procter & Gamble, NAPA Auto Parts, and totes umbrellas, Andy is all about the big idea. Taking complex business challenges and boiling them down into disruptive, effective creative executions is what he enjoys most about being in advertising.
Who would you like to see in a fight? Who would win?
I'd really enjoy watching a no-holds-barred throwdown between my two favorite James Bond actors – 1960's Sean Connery vs 2020 Daniel Craig. '60's Connery would thump Craig.
Super Power?
Mind control. Let's just say there would be a lot more televised streaking going down. I'm looking at you, Mr. Security Guard at the Super Bowl. Do it.
Favorite sound?
Onions and garlic sizzling in olive oil
What's your plan for the Zombie Apocalypse?
Leather jacket, baseball bat wrapped in barbed wire, and the best bourbon I can scavenge.