STRATEGY
"If You Don't Know Where You're Going,
Any Road Will Get You There."
—Lewis Carroll
Before considering anything else, it's critical to clearly define what's to be accomplished from a total business not just marketing perspective.
We're experts at sorting out how your business fits within the marketplace, uncovering what's unique about you, how you're different than the competition, how you'll compete, and exactly what you need to achieve your financial goals.
It's anything but a one-size-fits-all approach, and it'll likely need to be revisited from time to time to adjust for changing market conditions, shifts in demand, and other factors that impact your sales.
There's nothing glamorous about it.  It takes hard work, gathering, compiling, and sifting through an overload of information.
But it can mean the very difference between "breakthrough" and "me-too."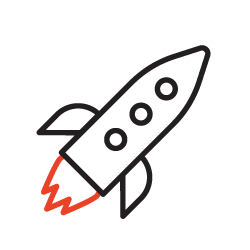 BRANDING
"Every great brand is like a great story."
—Kevin Plank
Your brand is the compilation of every attribute — positive and negative — about your business, product or service.
Some people start with a name and logo that instantly identifies who they are, what they do and who they do it for. And, of course, we do that. But on a deeper and longer term basis, your brand is your consumers' overall relationship with what you do for them.
Our brand process is a study, collection and reconciliation of desired and perceived brand attributes that identify your brand and your brand's messaging platform. These are the basis of all internal and external communication, and the standard by which all messaging is measured.
We peel away all the layers to reveal your brand essence. Only then can your brand story begin.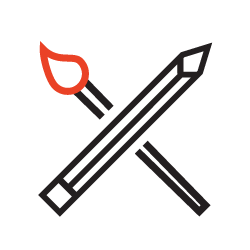 CREATIVE
"Creative without strategy is called 'art.'
Creative with strategy is called 'advertising.'"
—Jef I. Richards
Our philosophy is that great ideas come from a strong client-agency partnership. At Current360, a team of experts are ready to solve whatever marketing challenges you may be facing with compelling solutions.
From traditional to digital to video, we have a proven track record of creating fresh, hard-hitting creative. Awards are great, but a true mark of excellence is client success and whether or not the creative aided in achieving their strategic goals.
You won't find a creative team who focuses on the results as closely as we do.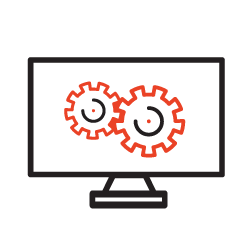 MEDIA
"Dear Mr. Wanamaker, we found the other half."
—Current360
We don't think there's ever been a more exciting time in media marketing than today. Yes, there are thousands of options to put your message in front of consumers. Not just a consumer, but your consumer. And those options seem to be growing exponentially.
The ability to measure and report to you to-the-penny-ROI simply re-writes John Wanamaker's famous "half my advertising is wasted" meme.
Heck, something about media consumption has changed since you started reading this page.
Current360 pays constant attention to how consumer media habits change and we adjust our strategy and planning processes to follow those eyes, ears and minds, and put our clients message in front of the right consumer at the right time.
SOCIAL
"A brand is no longer what we tell the consumer it is –
it is what consumers tell each other it is."
—Scott Cook
Social media channels are the manifestation of the Internet's most powerful promise to marketers — enabling one-to-one conversations on a mass platform.
Current360 has positioned itself at the forefront of social media marketing. As marketers, we know our clients success cannot be achieved by simply talking at consumers, but rather by talking with them.
Using created and curated content, along with strategically targeted paid content, we provide you the opportunity to engage your consumers using a wide variety of online campaigns across multiple channels, building relationships in dynamic ways.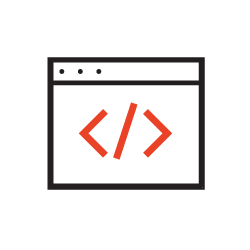 INTERACTIVE
"New capabilities emerge just by virtue of having smart people
with access to state-of-the-art technology."
—Robert E. Kahn
At Current360, giving smart people access to state-of-the-art tools has been a common thread in our history from the start. And we've been entrenched in web development for more than half our history, designing websites before Google even existed.
Our experience and varied web portfolio showcases numerous project opportunities combining video, text, motion graphics, and more. Some sites are simple and straightforward. Others include application features such as nationwide location finders and ordering systems. Our philosophy is to select the right interactive tools for the job, with a focus on User Experience (UX) and the application of technology to reach, teach and retain visitors.
Our digital department is comprised of website developers, programmers, UX experts, SEO strategists, and project managers. We build and program websites with an eye toward maximizing user engagement. We've built mobile apps, fully enabled web applications with multi-level permissioning gateways, and robust database-connected information delivery platforms.