CHANEY GIVEN
VECTOR MAN  
|
  ART DIRECTOR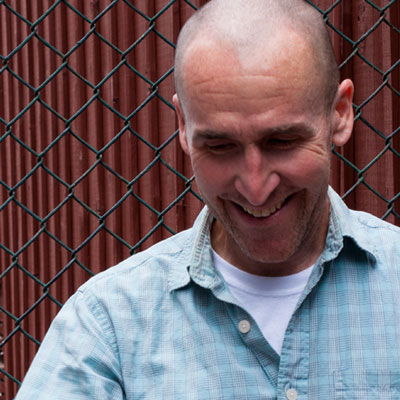 Chaney spent his childhood moving across the country with his family, his charcoals and his skateboard. Consequently, in addition to being a great artist, he's also a seriously skilled skater.
What brand best reflects your personality and why?
Can't figure out how to answer this question. Guess I'm unbranded. Not generic, just more like something locally made.
What's your favorite piece of technology?
1971 Honda CB 350
What's your favorite sound?
The sound of my boys laughing.
Who would win in a fight between Pat Sajak, Bob Barker and Alex Trebek? Explain.
Sajak. He probably has a really strong right hook from all the times he spun that wheel in the last round.
Compose a haiku.
I can't write haikus
Tried but wasn't any good
I'll stick to skating