CHELSEA SCHERER
SOCIAL SAMURAI  
|
  SOCIAL MEDIA MANAGER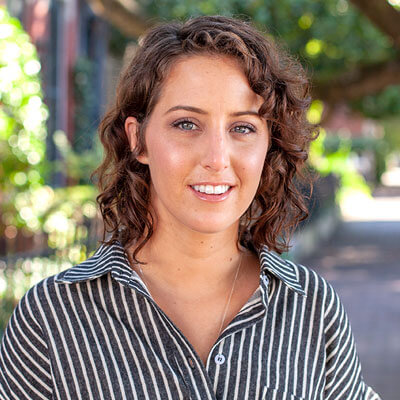 Chelsea brings serious digital & social media chops to C360's clients.  She's a Louisville native, graduating from Male High School before completing her Advertising major with a focus on Graphic Design at WKU.  Her position as Social Media Manager allows Chelsea to surf between right- and left-brain activities, fusing original creativity with sharp business acumen.
When not hanging out among the social spaces, you're likely to find Chelsea outdoors with her long-hair/wire-hair mixed Dachshund puppy "Pickles."
Pirate vs Ninja: Who wins and why?
Ninja, easy. Ole Peg Leg won't even see him coming!
What's your game plan for the Zombie Apocalypse?
Die first and don't worry about it. I'm not eating brains.
What's the weirdest thing that's ever happened to you?
I was almost abducted at a secret vineyard in Italy. That's all I can tell you.
Is there something you're not telling me?
I was pooped on by a bird on Thanksgiving – which was also my birthday.
Share one of your favorite quotes.
"Whether you think you can or whether you think you can't, you're right." – Henry Ford
If you could have any super power, what would it be?
Teleportation. Am I going to the grocery or Japan? You'll never know.
Who's your favorite Muppet?
Animal. That dude's nuts.