CODY TISHEUAR
MEDIA MAVERICK  
|
  MEDIA BUYER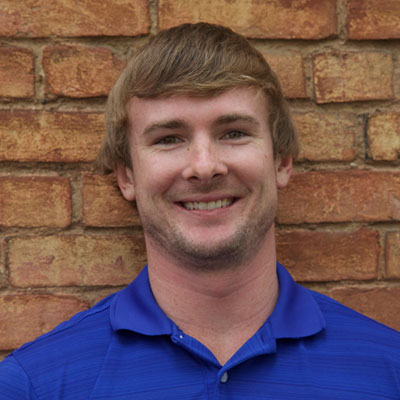 A Sullivan University graduate, Cody holds a bachelor's degree in Finance. He previously worked at The Johnson Group in Chattanooga as a Digital Media Buyer and Planner. An avid outdoorsman and closet nerd, Cody enjoys hiking, kayaking, fishing and basketball… as well as video games, podcasts and The Wheel of Time.
Name your favorite sports team.
Kentucky Wildcats. GO BIG BLUE!
If you could choose a different name for yourself, what would it be?
Oslo Jenkins Smith, the Third
What will your posthumous biography be titled?
There and Back Again
A Tisheuar's Tale
by Cody Tisheuar
Fist bump, handshake or high five?
Handshake. Call me old fashioned.
Do you want the funk? Explain why or why not in 10 words or less.
"Ya ain't got the funk. You're rigid. Like a breadstick."