CYNTHIA GORSICK
WORDPRESS WIZARD  
|
  FRONT-END DEVELOPER & DESIGNER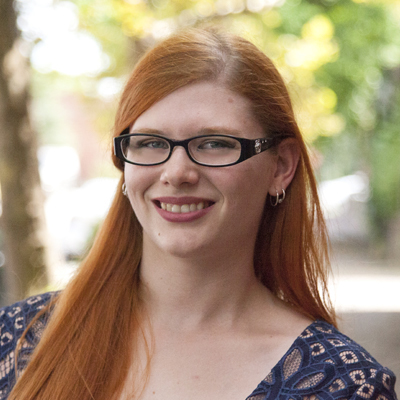 Cynthia is the product of Code Louisville and lots of caffeine. She's a talented web designer and developer who makes the internet better for everyone. She's also got serious nerd cred, and we rolled a natural 20 when we decided to add her to the Current360 party.
Share either your proudest or most embarrassing moment from school.
Embarrassing at the time, but it makes me proud now. My dad was known as the Prize Guy for my elementary school (he awarded prizes to kids at school functions), he did all sorts of goofy stuff, like wear a poodle skirt on the morning video announcements.
What's your game plan for the Zombie Apocalypse?
Continuous, diverse exercises keep me fit and prepared for this moment at any time. I need to find myself a bearded Joel (The Last of Us) type to keep me company til the end of my days.
What word or expression do you use far too often?
English is great but sometimes I get bored. I often create new, modified words, and catchphrases to keep people guessing. Like I have a cat named Sheldon, but I call him Shoopie Booperton.
Compose a haiku.
If I will be me,
and if you will be you, then
if we mesh, we do.

Is there something you're not telling me?
I had a pet raccoon as a child and used to read books to headstones because I thought the ghosts were lonely. You asked.