JENA SMITH
MARKETING MAVEN  
|
  ACCOUNT COORDINATOR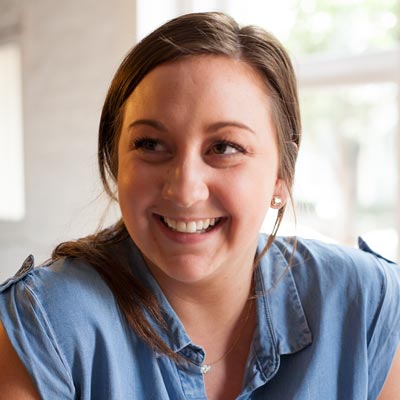 The first thing you notice about Jena is her bubbly personality. But don't be fooled. As an account coordinator and former college soccer player, she's also tough, tenacious and highly organized.
What brand best reflects your personality? Why?
Benefit Cosmetics. Because life is better with color.
Share either your proudest or most embarrassing moment from school.
Graduating University with Honors was special to me. That was a lot of work for one piece of paper!
If you could institute any frivolous law, what would it be?
Free Movie Mondays! Every Monday, going to the movies is free AND you get a free Coca-Cola, since it's the best drink in the world.
How long can you hold your breath? (Check now.)
I think I just passed out… and I lost count.
What's your favorite sound?
The Harry Potter theme song!!!