JENNA ROGERS
DIGITAL JEN-ERATOR  
|
  MEDIA COORDINATOR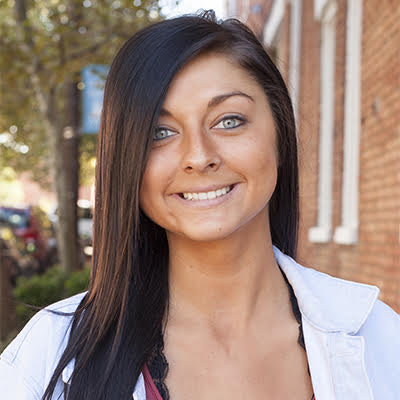 If you need someone to sit and chat with over a cup of coffee or want to connect behind the scenes of a digital screen, Jenna is your girl! She's just as likely to be found out with the girls as she is on the couch for a Harry Potter weekend.
What's your favorite piece of technology?
Apple Everything. I could not live without my Apple TV and iPhone.
What's your favorite sound?
The sound of popping a cork from bottle of Sauvignon Blanc.
What brand best reflects your personality and why?
Nike. Some people sit back and watch, but I say let's Just Do It!
If you were a genre of music, what genre would you be?
All Things Country! From Shania Twain to Luke Bryan. Because you can take the girl out of the country, but you can't take the country out of the girl.
If you could choose a different name for yourself what would it be?
Sophia Bush. She is the main character of my favorite shows One Tree Hill and Chicago P.D. I love everything that she personifies.