JIM DEWEESE
CREATIVE EXECUTIONER  
|
  ASSOCIATE CREATIVE DIRECTOR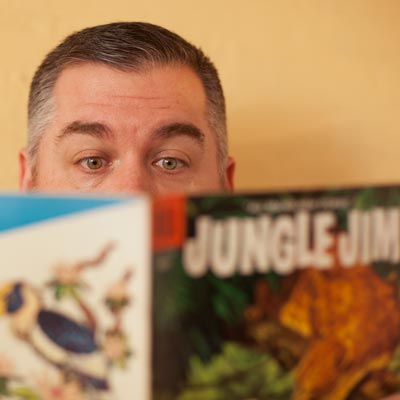 There's only one word that describes Jim – scrumtralescent. Fun facts: He presides over the most impressive iTunes library at C360, and he once rushed for 2,248 yards in one game of Tecmo Bowl.
What brand best reflects your personality and why?
Probably the "This is SportsCenter" branding by Wieden+Kennedy NY. Because it's clever and doesn't take itself very seriously.
Have you ever been attacked by a ferret?
I once got into a shouting match with a marmot. Does that count?
If you were a genre of music, what genre would you be?
60's Memphis Soul and R&B. Nothing beats a big horn section.
What will your posthumous biography be titled?
Jim Tan Laundry
Who would win in a fight between Pat Sajak, Bob Barker and Alex Trebek? Explain.
I have to believe Bob Barker wins that fight. Trebek's Canadian, and therefore non-threatening. Sajak would be too afraid of losing his hairpiece to throw a punch. Barker will neuter a brother.