JOSE GOMEZ
I AM AUTOMAGICALLY 
|
  LEAD WEB DEVELOPER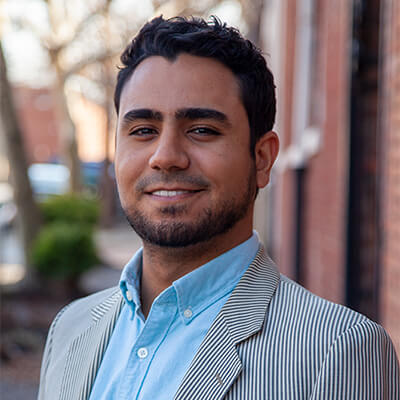 Computers are in Jose's DNA. With a degree in computer science and computer engineering from the University of Louisville, Jose is a talented full-stack developer with an entrepreneur's heart. Before joining Current360, Jose built high-performing websites and applications for UofL, Kindred, General Assembly, and a few startups. When he's not coding, you can find him enjoying his other passion, playing video games (don't get him started on League of Legends, which he's been playing for over 10 years). Originally from Venezuela, Jose is a self-described momma's boy with a bit of a hedonistic streak. 
Name your favorite e-sport.
League of Legends
Pirate vs Ninja: Who wins and why?
It depends. Fighting? Probably ninjas. Drinking? Sailing? Pirates for sure.
What's your game plan for the Zombie Apocalypse?
Life at sea and guns?
What word or expression do you use far too often?
"I think…" or "I feel…"
Who built the pyramids?
Egyptians and aliens… but mostly aliens.