KARIS NOBLE
ACCOUNT COORDINATOR  
|
  THE GREAT COORDINATOR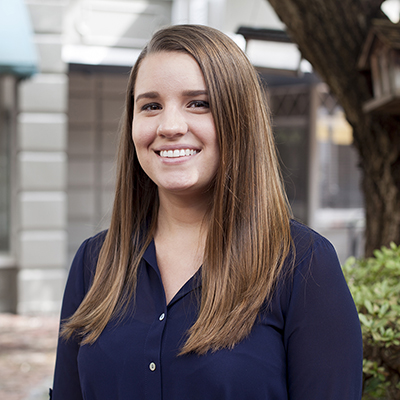 Karis is a proud dog momma with a sense of humor that lets her dish it out — and take it. She's an avid homebody and enjoys remodeling her house or just vegging out with Netflix and her husband. Her eye for detail rivals that of an eagle, and it really shows in her work.
Name your favorite sports team.
I moved to Louisville from St. Louis, so I'll just say GO CARDS!
Share one of your favorite quotes.
"A dog under 50 pounds is a cat, and cats are useless" –Ron Swanson
What word or expression do you use far too often?
Yasss. Sometimes a simple "yes" just isn't enough.
Fist bump, handshake or high five?
Fist bump, but you gotta blow it up AND bring it back.
Have you ever fallen in love with an object? Explain.
My insulated cup. I genuinely don't know how I lived without it.