MAGGIE ISING
SOCIAL NETWORKER  
|
  SOCIAL MEDIA MANAGER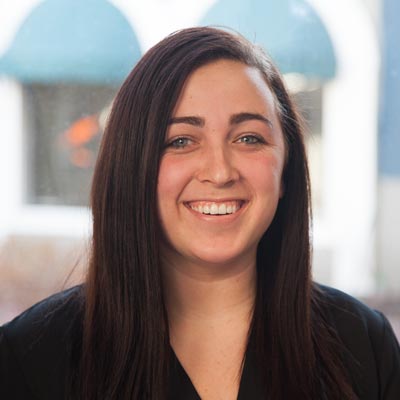 At any given moment, Maggie can be found socializing with our clients' fans and friends on social media. When she's not "retweeting" and "liking" posts, you can find her worshiping her idol, Beyoncé. Either way, we think she's *Beyoncé voice* irreplaceable.
Have you ever been attacked by a ferret? Do tell.
No. But I have been attacked by ducks on two separate occasions. I have scars on my fingers.

Share either your proudest or most embarrassing moment from school.
When my high school class nominated me to give our Baccalaureate speech. I managed to quote The Hangover in a church.
What word or expression do you use far too often?
I say "like" a lot and I text "lol" and "haha" more than anything.
What's your favorite sound?
Beyoncé.
What will your posthumous biography be titled?
Her hair was full of secrets.
Fist bump, handshake or high five?
Anything but a hug.
Have you ever fallen in love with an object? Explain.
Baby Lips. Best. Chapstick. Ever.