MARK NEU
MEDIA GENERAL  
|
  VP, MEDIA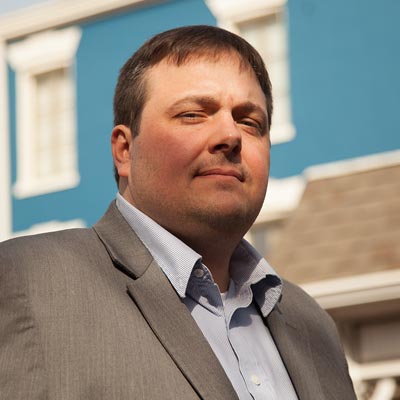 Mark has more than 10-years experience in the media scene, having spent time as a media planner, buyer and supervisor in both Nashville and the Derby City. At C360, Mark spends his days fine-tuning his negotiation skills and his Hannibal Lector impersonation — both are so impressive it's scary.
What brand best reflects your personality and why?
Chevy Trucks – "Like a Rock"
Have you ever been attacked by a ferret?
Yes, once while backpacking through the Plains of the Serengeti — with only my cunning to protect me — I happened upon a paperclip, pencils and rubber band…Those ferrets rued the day they tested my MacGyver skills.
Share either your proudest or most embarrassing moment from school.
I received five detentions during one class; but negotiated down to three…media was in my future.
What's your favorite sound?
"TOUCHDOWN IRISH!"
Is there something you're not telling me?
When Big Butter Jesus was struck by lightning, my dad was the Fire Chief that led the crew to put out the flames.