PAM FLOYD
NUMBER CRUNCHER  |  ACCOUNTING MANAGER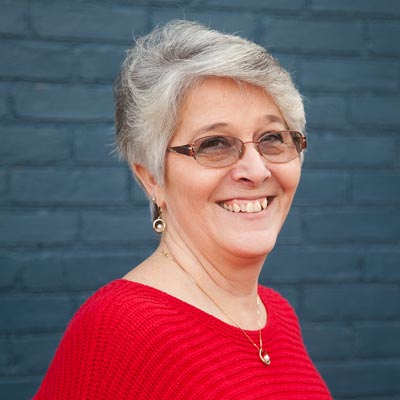 Pam is a penny pincher to the core, which comes in handy when she's keeping our finances in order. But she's also one of the most caring and sincere people you'll ever meet (unless you're a spider).
What's your favorite sound?
My granddaughter's laughter
What will your posthumous biography be titled?
Show Me the Money
Who would win in a fight between Pat Sajak, Bob Barker and Alex Trebek? Explain.
Bob Barker – He wouldn't want his pretty face to be damaged
What's your game plan for the Zombie Apocalypse?
I plan on hiding – just hate the thought of a Zombie chasing me
Do you want the funk? Explain why or why not in 10 words or less.
No, because I don't know what the funk is.