PAM GIBSON
SMOOTH CALCULATOR  
|
  MEDIA BILLING MANAGER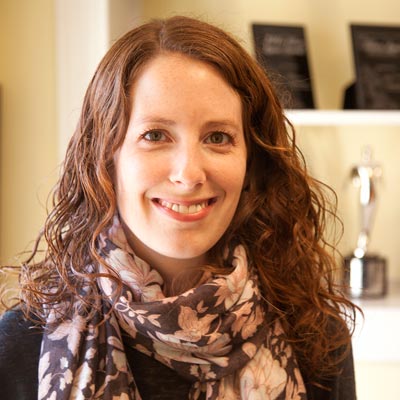 Pam's penchant for crunching numbers is matched only by her knowledge of pop culture trivia. As one of Current's resident Seinfeld experts, she is the master of her own domain.
What's your favorite piece of technology?
My iPhone. I'm so dependent that when I forgot it at home one day, it took me until lunch to remember I could check my email and Facebook on a computer.
If you could institute any frivolous law, what would it be?
You don't have to pay for anything on your birthday.
What word or expression do you use far too often?
"That's cool."
Who would win in a fight between Pat Sajak, Bob Barker and Alex Trebek? Explain.
Bob Barker. He'd be armed with a pack of recently neutered, pissed off dogs.
Pirate vs Ninja: Who wins and why?
Ninja. They're armed with swords, know karate and are quicker on their feet. Pirates are smelly, overweight drunks.