Beat The Squeeze
When life hands you lemons, make lemonade. The Big Squeeze was the nickname given to a construction project involving a 1.5 mile stretch of I-65 in Southern Indiana where it enters Kentucky. The two-year event that added lanes to connect with a new bridge included traffic-choking closures.
Ultimately, the project would greatly improve access to destinations on both sides of the river, but in the short term, the one-third reduction in capacity caused a 10X increase in delays and frustration…and a noticeable drop in sales for businesses in the area. Beat the Squeeze was a community relations campaign designed to provide helpful information about travel through the work zone and to ease congestion while improving the business climate.
SOCIAL MEDIA
Playing on the "fun but informative" feel of Beat the Squeeze, we created a Facebook page with the dual purpose of reminding people about the construction project while promoting local entertainment and events. The page gained almost 200 likes in the first 14 days and went on to earn a healthy following and become a favorite source of information for locals and tourists alike. Radio and TV spots effectively reinforced the message.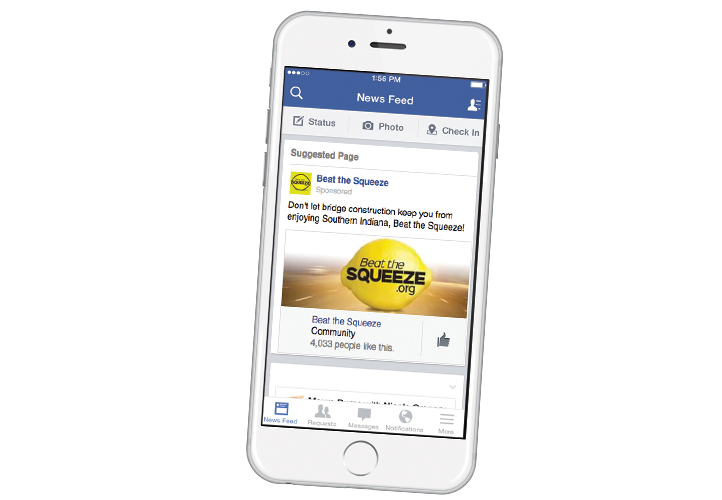 SEE MORE OF THE GOOD STUFF