RELAX WINES
The RELAX brand came on the scene at the height of the Riesling Revolution that started in the late '90s.  Fueled by the rapid growth of arguably the world's most food-friendly wine, RELAX Riesling quickly climbed to the top of the imported Riesling category. 
While the best Rieslings in the world come from Germany, traditional German wine labels were anything but what we marketers would call "user friendly." 
RELAX Riesling changed that.  Under the banner of "a wine to enjoy rather than talk about," the label is simple and approachable. While Riesling is still the flagship of the brand, Current360 has worked with Schmitt Sohne Wines — one of America's top 10 wine importers — to grow beyond a single-SKU brand.
SOCIAL MEDIA
Keeping the conversation light and lifestyle-focused, RELAX Wines has grown fans across mainstay social platforms, integrating new channels to meet consumers where they are through engaging social media.
Knowing the importance of recommendation-of-friends, we saw the opportunity to create a group of super fans for our wines.  Sipsters recruits consumers already engaging in social conversations about RELAX Wines, offering contests and prizes for simply sharing content related to food, wine and the RELAX lifestyle in general.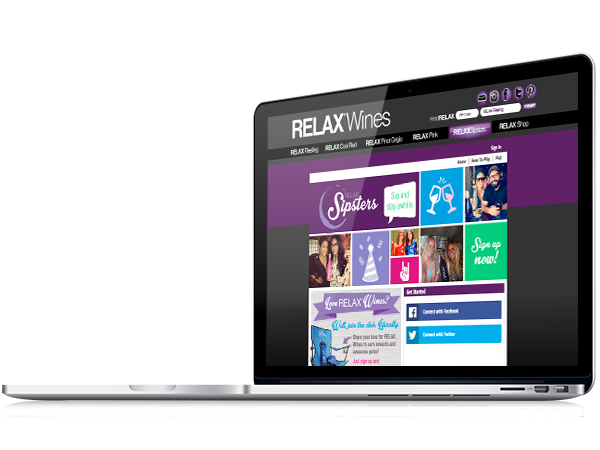 SEE MORE OF THE GOOD STUFF