ROB WOMACK
CREATIVE BRIDGEKEEP  
|
 ASSOCIATE CREATIVE DIRECTOR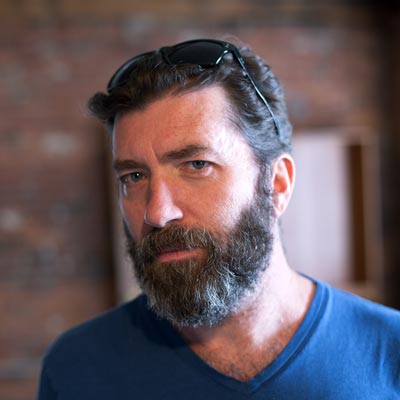 Rob circumnavigated the globe at the tender age of 23. During his travels, he was pistol-whipped by a Jamaican, met the 7th Grand Living Buddha and stayed virus and infection free for 7 straight years.
What's your favorite piece of technology?
A toss up between the lever and the wheel. Fire is pretty good too.
If you could make the whole world listen to one album, what would it be?
What's Going On, Marvin Gaye
What's your favorite sound?
My daughter belly laughing.
What's the weirdest thing that's ever happened to you?
My roommate in Japan, who shared the same birthday as me, introduced me to his girlfriend in a little bar in south Osaka. It turned out she was my very first girlfriend in 7th grade. And she still hated me.
What word or expression do you use far too often?
You know, like, I'm not sure if I, like, overuse any words. You know?