SUMMER SCHEBEN
ACCOUNT COORDINATOR  
|
  SUPER CONDUCTOR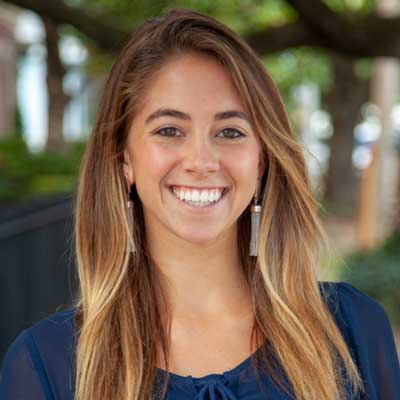 Summer is a recent addition to the Current360 team. She graduated from UK with a Marketing/Management major and a minor in International Business. Prior to joining Current360, she was a Business Leadership intern at Momentum Worldwide in Atlanta on the Coca-Cola account.
Her duties can best be summed up as "making the trains run on time," assisting in the day-to-day management of client relationships.
What's your favorite piece of technology?
Camera- it gives us back so many moments we would otherwise forget.
If you could choose a different name for yourself, what would it be?
Usually other people answer that for me- don't act like you'd never call me "Winter". But I'm told that my name fits my personality so I don't need a different one!
Have you ever fallen in love with an object? Explain.
Yes, a pistachio croissant from Florence, Italy. It's a long flight to get that croissant but we're supposed to go great distances for the things we love, right?
Who's your favorite superhero and why?
Does the Greek goddess Artemis count? She was independent and loves animals- two things I resonate with!
Is there something you're not telling me?
Did you read my journal?