We helped the 45-year-old brand update its image by guiding them back to their heritage and highlighting what they're known for, authentic Tex Mex cuisine.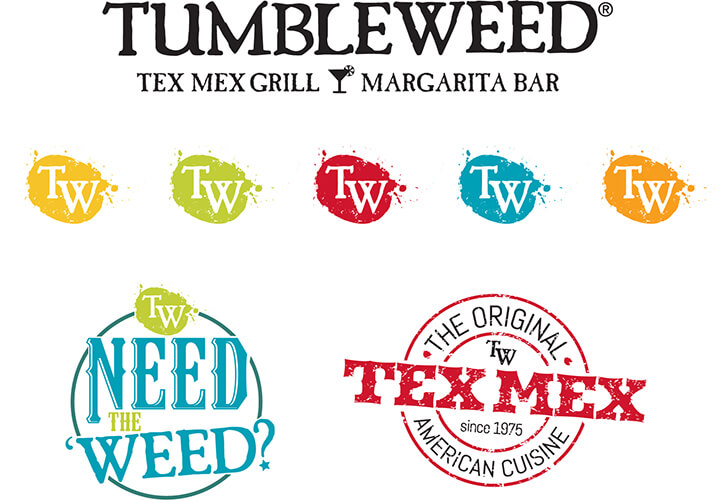 In addition to changing its name to Tumbleweed Tex Mex and Margarita Bar, we developed a new logo system, created six TV spots and a two-minute mood video that celebrated what their customers love most about them – mood, food, and service.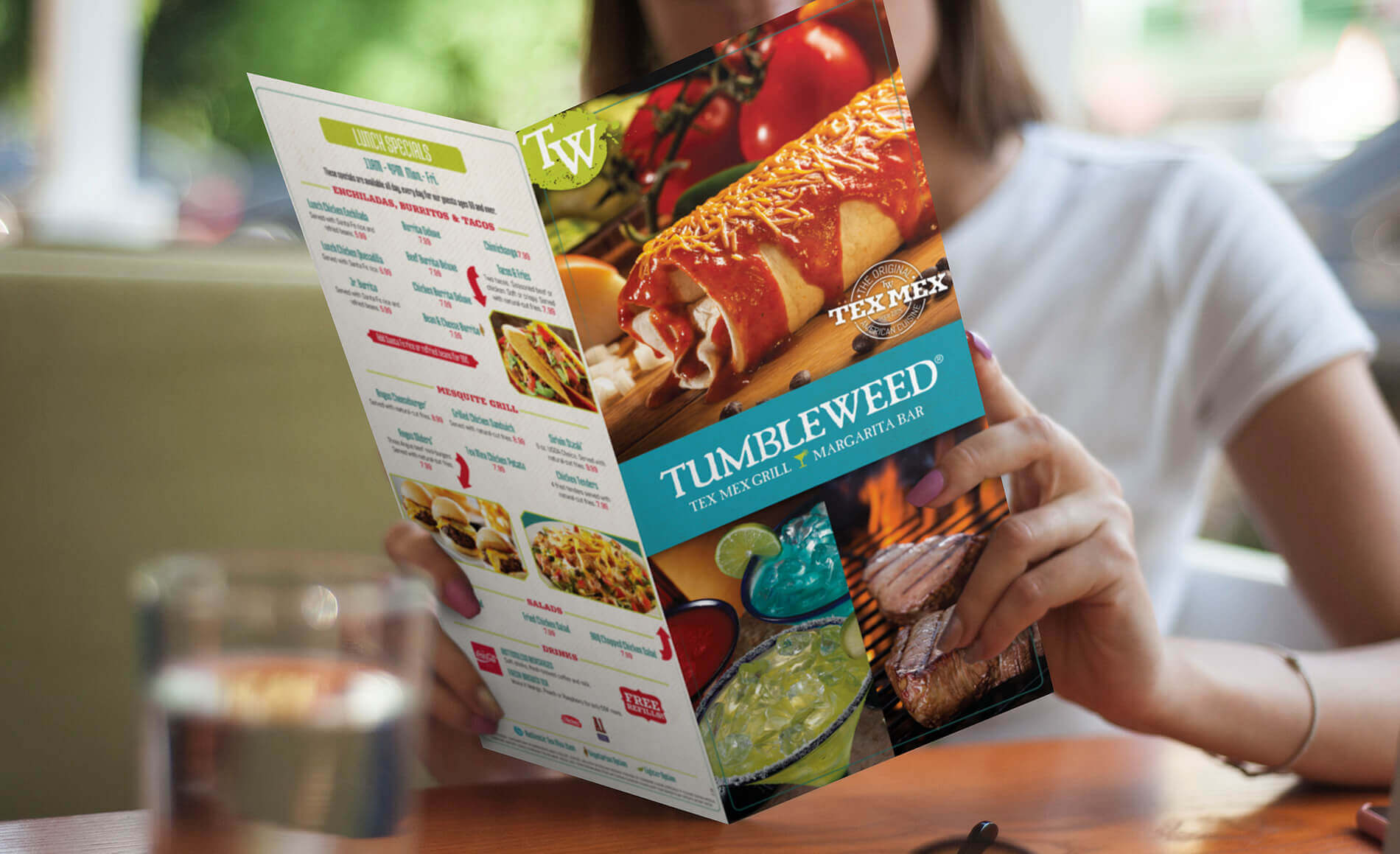 The project also included a full redesign of their menu and new food photography, which was shot in our 3,600 sq. ft. photography studio, Studio Nulu.