Rolling with the Changes.
Rick Schardein, who founded Current360 in 1984, retired this past October and Nick Ising, who joined the agency in 1986, took the helm. What does this mean for our clients? Nothing really. Rick and Nick have spent the last 35 some odd years building a business and a culture, as well as implementing processes that will make this transition perfectly seamless. Our designers will continue to design, the writers will continue to write, the media people will still media, and the AEs will AE in a manner consistent with the quality and timeliness that have become the expected standard under Rick's and Nick's decades of leadership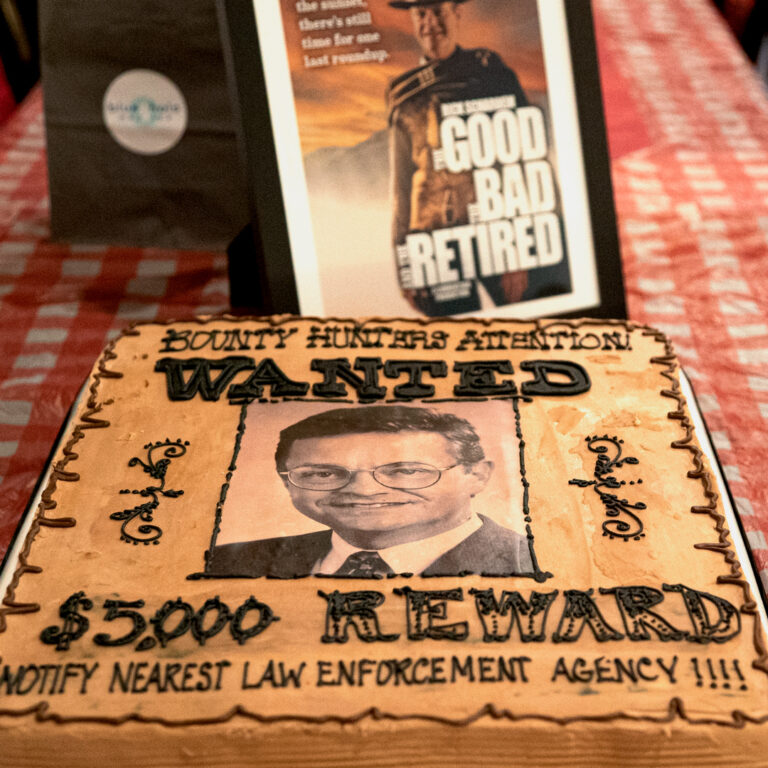 Rick's Wanted cake as he prepares to transition to a sweet retirement.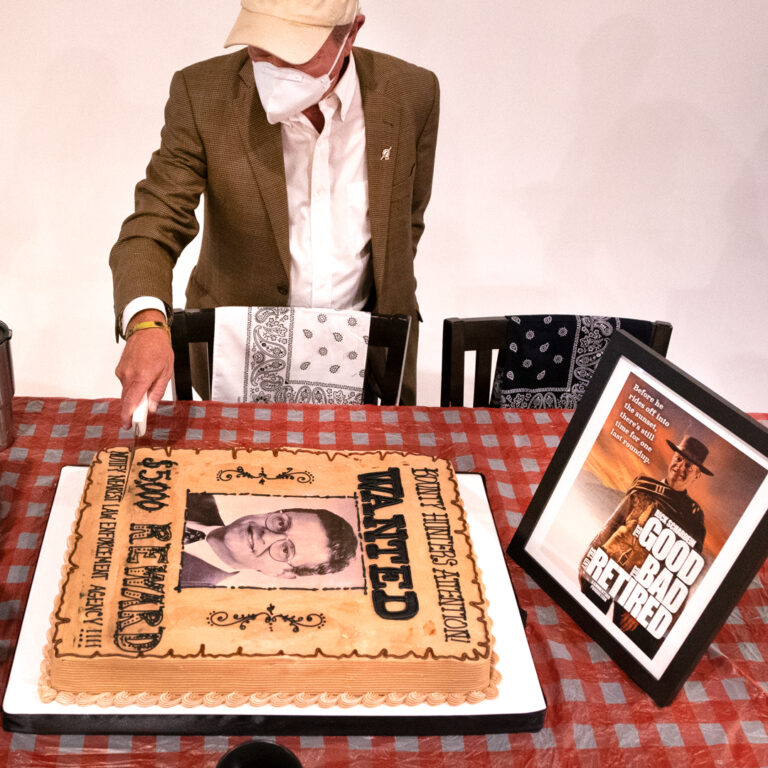 His work wasn't entirely done. There was still the cake that needed to be cut and served.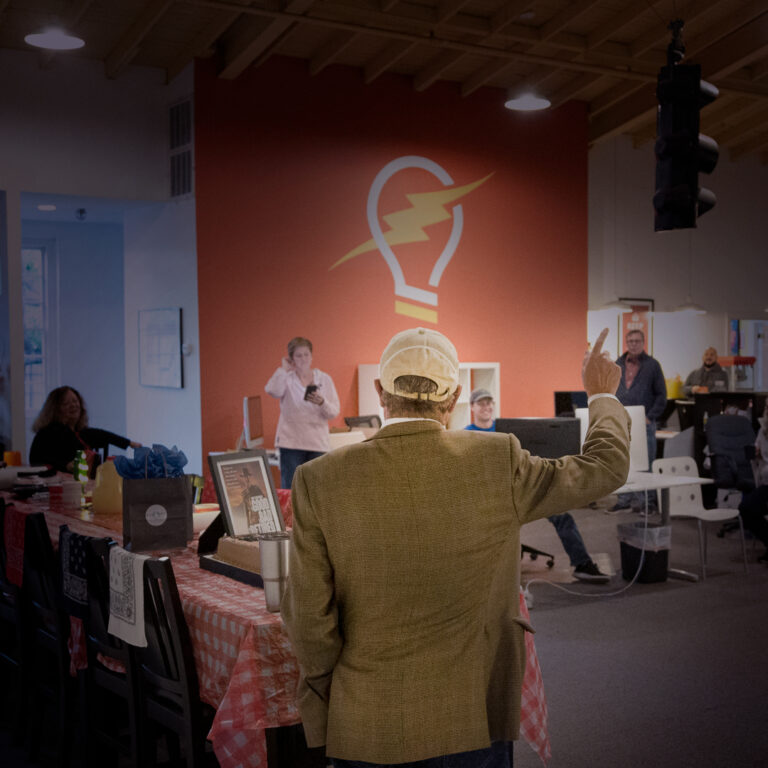 Rick is experiencing another great idea.
Dawn and Rick remembering all the good times.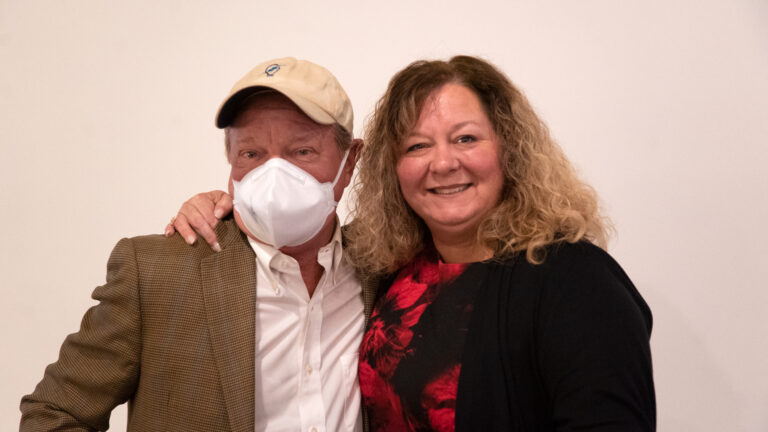 Rick wrapped in Kati's warm embrace.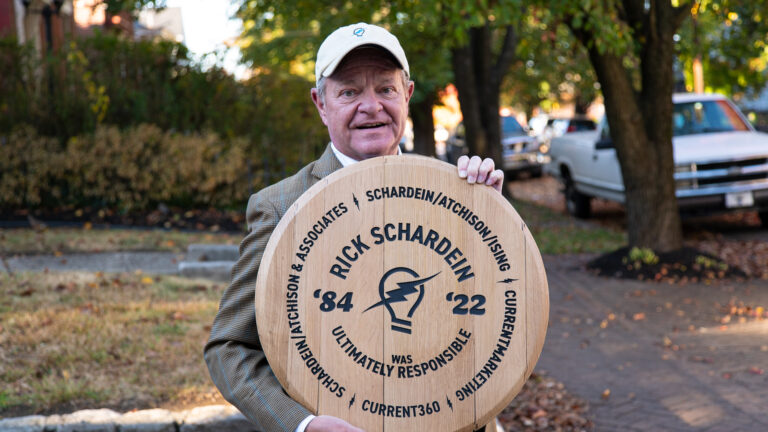 Rick proudly displays his custom-made barrel top, complete with a history of the agency's names, a gift from the team.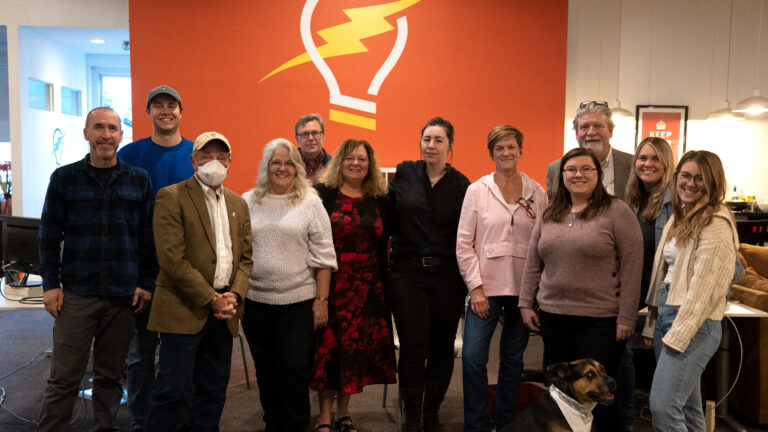 The team manages some smiles on a bittersweet day.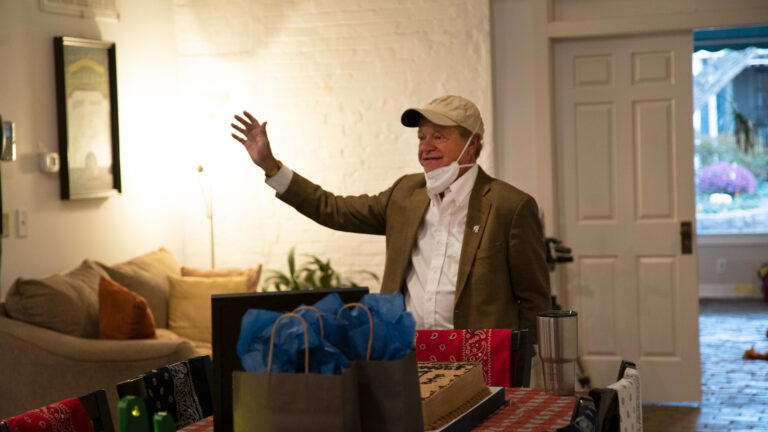 Rick waves goodbye and promises we'll see him again.