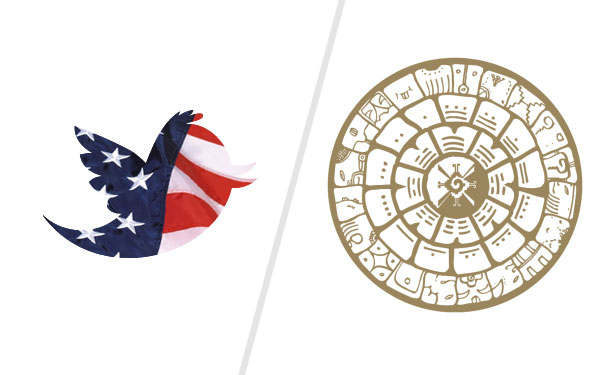 2012 finally arrived and we're approaching Facebook's eight year anniversary and Twitter's sixth. We're always watching for what will be next and which startup may potentially take down one of the Goliaths. Since there are already too many people writing about what will be the latest and greatest in social media for this year I'm going to balk at another static post about why Facebook or Google+ will take over 2012.
2012 is going to be the year of the users.
We saw it when Barack Obama ran for president. Users united in fund raising through Twitter, Facebook and email, all of which was of course part of a brilliant campaign. Already in 2012 it's clear that politicians and news organizations are hopping on the social media bandwagon for the election. Many organizations were predicting who may win the Iowa caucuses based on Facebook pages, which overwhelmingly predicted Ron Paul. Paul's viral reach was the highest of all candidates whose name didn't rhyme with "Yo Mamma." But even the best planned campaigns still require the users to take interest and participate.
Looking beyond an advertising campaign though, I think we will begin to see even more social media users getting behind the issues that are important to them. Twitter has been such an important aspect of the Occupy Wall Street (#OWS) movement that some District Attorneys have served Twitter with subpoenas for user information. A fascinating article in the International Business Times has more about the main culprit they are after and how the Boston police now monitor hashtags to try and stay ahead of protesters due to the amount of resistance they have faced. Also, much credit has been given to social media in the Egyptian protests and uprising as well. If ever there were "V for Vendetta" social media movements, it's these two.
In no way am I claiming that there will be no new startups – Pinterest and Instagram have proven there is always room for something fresh with their nearly-seamless sharing platforms. But I do think the most interesting things to happen will be how people use social media for change and actually giving themselves a voice instead of sharing their latest find, a strawberry milk cow for their virtual farm (although I'm certain social gaming will not slow down).
Of course all of this pales in comparison to the significance social media could play when the Mayan calendar comes to an end in December. If we've learned anything from the zombie apocalypse it's that social media saves lives during times of cataclysm. So saddle up with a smartphone and a Twitter account for a wild ride this year. Let's stick together for 2012 to see what happens: #GetLivingOrGetMayan