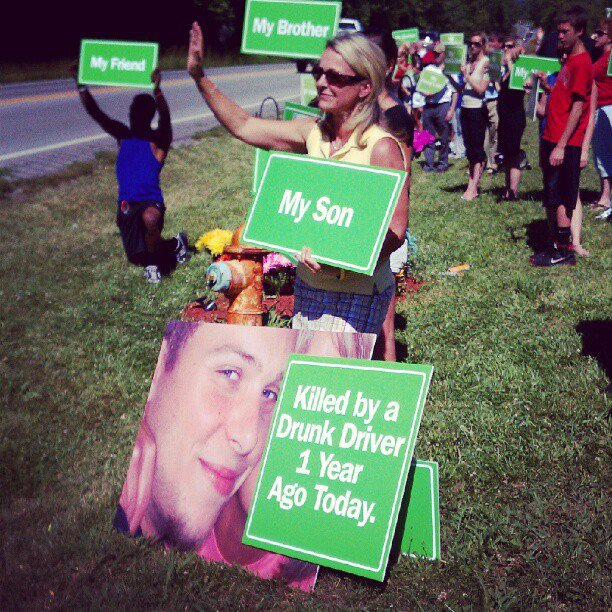 Losing our son, Ben Koier, is not something any parent should have to go through. Ben was killed by a drunk driver in a car accident that happened 3 miles from our home on June 26, 2011. He was only 19 years old and had his whole life in front of him. The person who killed Ben was 3.5 times the legal limit drunk. She had 3 prior DUI's that we know of.  Why didn't the system keep her off the streets? And one piece of the puzzle that has not been answered: Where did she come from?
It's a sad state of affairs in our country that statistically a person dies every 52 minutes because of drunk driving. One bad decision affected our entire family forever. We are trying to adjust to the "new normal" and I have to say, it has not been easy. Even after a year, we still often cry together and live in disbelief that this dreadful act occurred. I am just now coming out of the shock and starting to accept the reality. And it hurts. Bad.
I want to say "Thank You!" to all my co-workers and clients who have been unbelievably supportive throughout the toughest year of my life. Thanks for allowing me to take a lot of time off in order to learn how to deal with this great big hole in my heart. Thanks for "having my back" with ongoing jobs when my brain couldn't process all that I needed to be thinking about. Thanks for all the big hugs when I did venture into the office and for tolerating my moodiness –when I didn't feel like working. Thanks for all your kind words of encouragement and prayers.
And finally, thank you for your support on the one-year anniversary of Ben's death last week. I wanted to raise awareness at the accident site on Taylorsville Road and was thinking it would be me and a few family members out there holding home-made posters.
What actually happened was amazing.
From 4-6 pm we had over 20 people out there holding professionally produced bright green signs that stated Ben was "Killed by a Drunk Driver." "Please Don't Drink & Drive," "Ben was 19 Years Old," and other signs reading, "My Son, My Friend, My Brother, My Cousin…" Many of my co-workers, spouses and even children of clients came out, in addition to friends and family. WHAS 11 did a story on our message. I am so humbled by the love and support that day. I believe we made something good happen out of our tragedy and hopefully we saved a few lives.
With Sincere Gratitude,
Lisa