Facebook Deals, the latest platform release from our friends at the book, recently launched with promotions from 22 national retailers. One of the first of these retailers, the Gap, jumped on board with a significant offer – a free pair of jeans to the first 10,000 people to check-in to one of their stores on November 5th.
Now if you follow along with anything CM related, you're probably aware that several of us are pretty fanatical when it comes to anything related to the geo-location, social media and business space. So I'll let you guess where I was standing at 10am.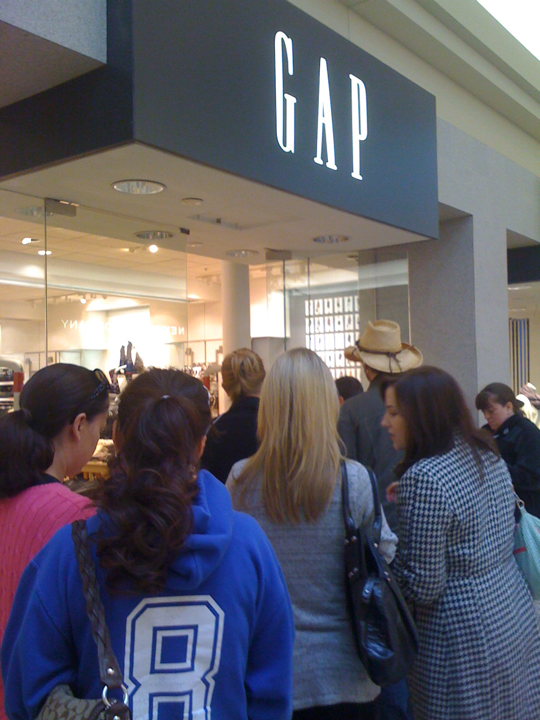 That's right. I was at one of our local Gap stores. The doors opened at 10am and there was already a line when I arrived about 5 minutes prior to open. The crowd was surprisingly mixed; young and old, male and female.
I was anxious to see how Gap employees would handle the special. A huge pet peeve of mine is when businesses rush into the social media space and fail to educate their front line employees. It's happened before with the Gap. I know first hand that several employees didn't know about a previous foursquare special. So would their employees know about this Facebook Deal? The answer is a resounding yes.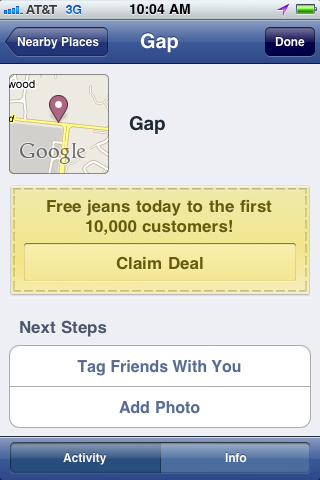 Here's how it worked:
One employee stood at the front door and allowed people in, one by one, at 10AM. To claim the deal, guests had to check in at the door and show the employee, who then handed over a physical coupon about the size of a postcard.
Unfortunately, I was too late. But, as my check in and the employee informed me, I could show my unlocked deal to the cashier at check out for 40% off any one item.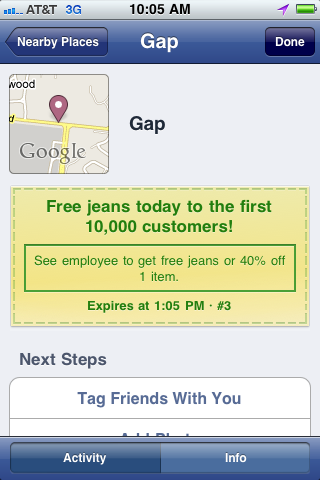 So by the time I actually walked into the store, about 10:05, the twelve lucky free jean ticket holders were already picking out their jeans and a few folks were already standing in line waiting to check out.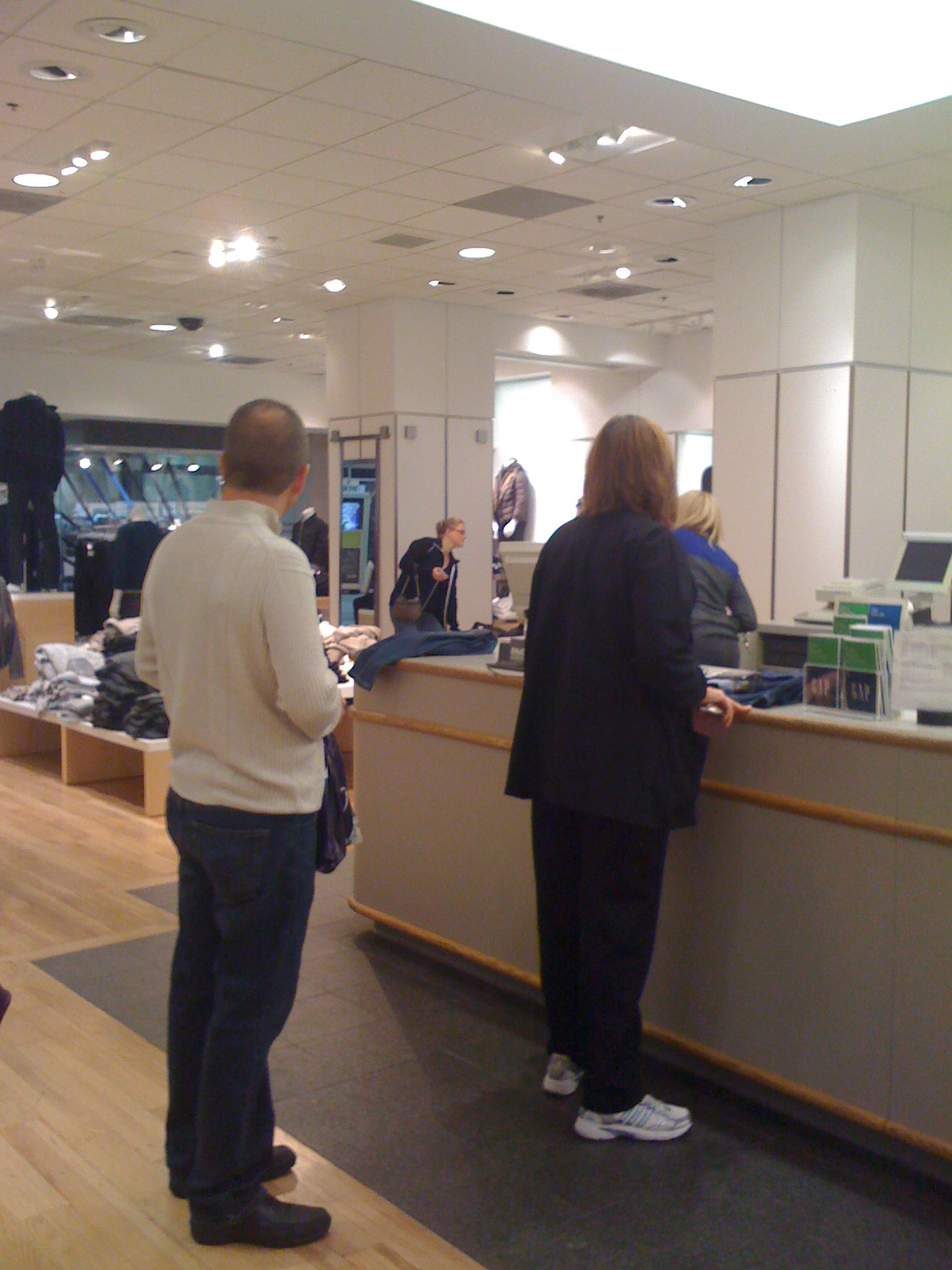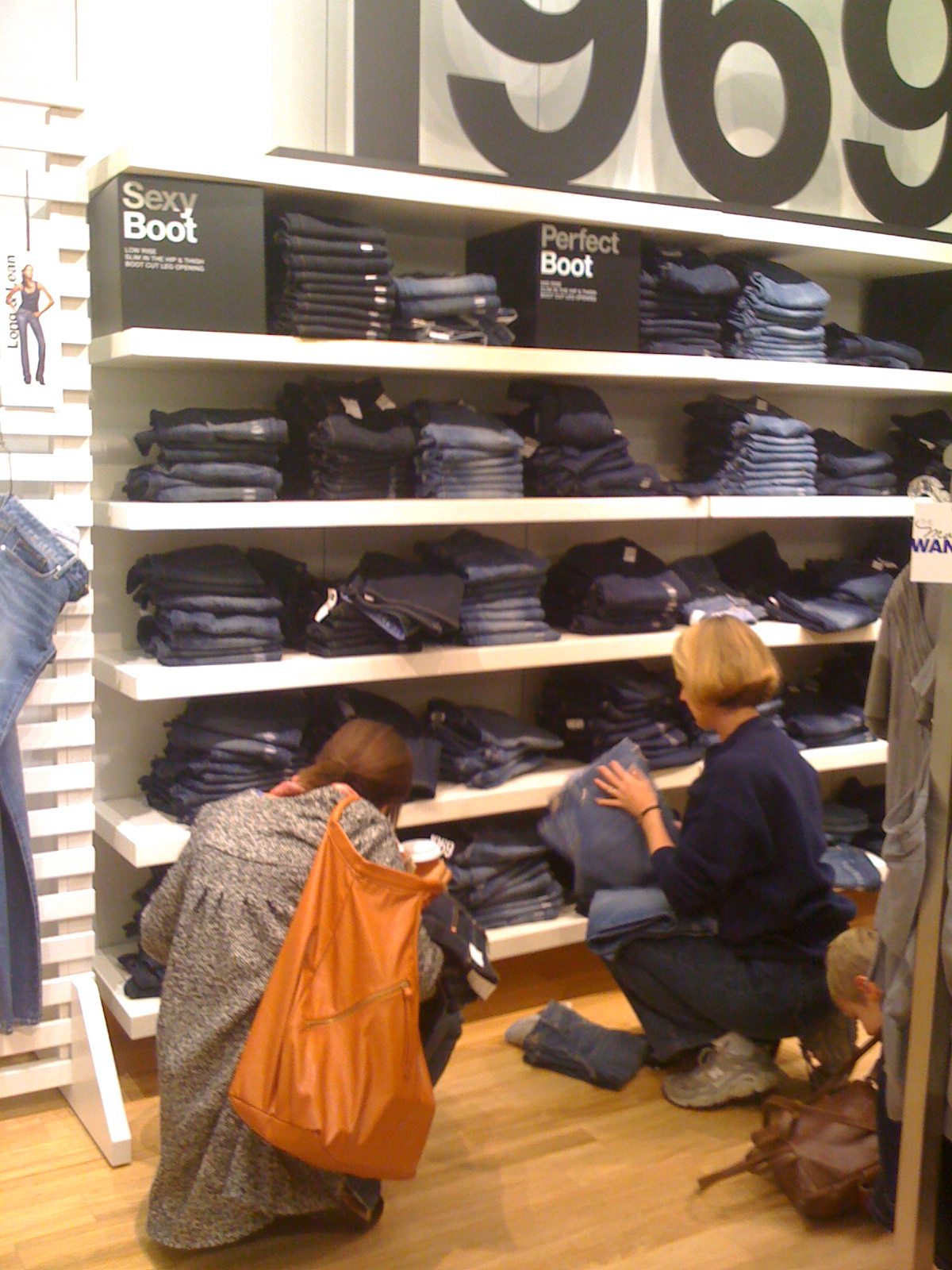 Notable observations:
There was a definite buzz in the air, similar to Black Friday morning. It was obvious even to the early morning mall patrons who were going about their normal business. Several ladies stopped to get the scoop from those of us standing in line.  Upon explaining the deal, some even whipped out their phones, logged into Facebook and joined in the fun.
When I checked in, the deal was pushed to my Facebook page. As a result, my friends could click on the link to learn about the deal and comment on the special.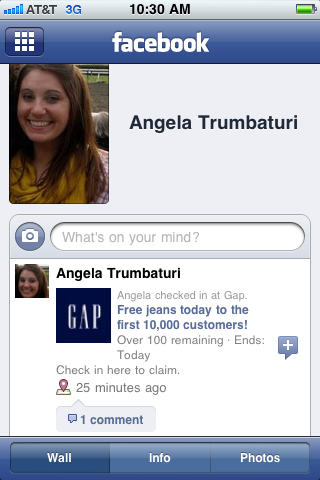 Gap was not the only Facebook Deal in the area. A look at Nearby Places revealed a host of other participating businesses. It's obvious to see how this could easily shape the future of retail shopping.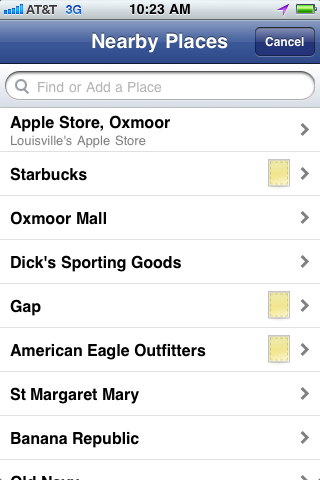 Prior to this experience, I had not visited a Gap in months. But the deal got me in the door. Once in the door, I liked what I saw. And even though I didn't receive a free pair of jeans, I used the 40% off to purchase a hat. The damage would have been much worse if I would have had the time to shop, but I was there on "official social media" business. Also, I was not the only customer making additional purchases and I now plan on going back to the Gap to do some holiday shopping.


Additional tidbits about Facebook Deals:
– As a consumer, you do not have to "like" a business's Facebook Page to check in and redeem a deal. I made it a point to un-like Gap before the 5th so that I could see if it would hinder anything. It did not.
– There are four different types of Deals: Individual (discount or reward), Loyalty (frequent visitor deal), Friend (you and a friend claim an offer together) and Charity (businesses pledge to donate to a cause when you check in).
– The Deals platform is self-serve from within existing Place pages. It launched with 20,000 businesses and will eventually open up to all businesses.