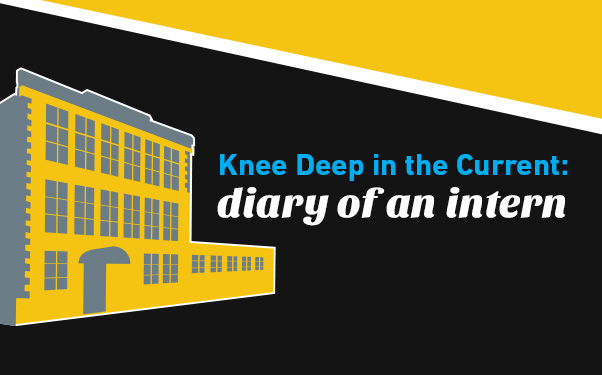 As the semester is wrapping up, I thought I would look at my Social Media course and the overall impact it has had during my time as an intern. A requirement of this class was to become HootSuite Certified through HootSuite University. What does this mean? Well, I had a series of 13 videos to watch giving the lowdown on social media. After you complete the video, there's an exam over the videos. Now the frustrating part about this is that if you miss two questions, you technically fail the exam. In order to be HootSuite certified, you have to pass all of the exams. Once you finish those, you are taken to the final certification exam. Here it's a recap of everything you've learned. After becoming certified, you get a nice little badge to add to your social spaces!
The biggest aspect of my entire social media course was our class hashtag "Freberg13." My professors last name, with our semester year. Whenever classmates found articles, pictures, fun finds, etc., that were relevant to our class, we tweeted the links using that hashtag. By utilizing our new HootSuite skills, it was clear that HootSuite was the essential hub for communicating with each other. Although there wasn't much time during class to talk to one another, by following this hashtag and taking time each week to look at my classmates blog postings and other articles, it was basically an online classroom at the same time. On campus, I serve as the president of a club. After using HootSuite not only while working but in class, I've become more accustomed to the organization and central location of tweets.
Aside from my social media course, I'm also taking: Effects of Mass Media, German, Advanced Speech Communication and Diversity and Inequality. It's crazy to think of all the ways these classes have been incorporated to my time here interning. With Effects of Mass Media, I've learned more of the inside of advertising and what ways people are targeted. Advanced Speech Communication has helped me overcome my fear of public speaking! It still makes me really nervous, but here I've had to work on getting to know strangers, complete a partner speech as well as a group speech.
All in all, it's been a fast paced and crazy semester. Now that I'm in finals season, I can only think of one thing from The Hunger Games…"May the odds be ever in your favor."