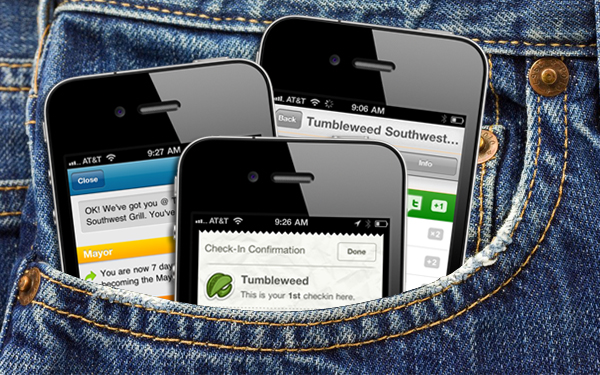 I recently attended a SXSWi presentation hosted by our Social Media Guru, Angela. She gave us the 411 on all the best stuff from this years big event in Austin. One thing I took away was that location based services are here to stay. She said they ranked among the most popular and fastest growing segments in social media.
But with so many location based services popping up everywhere, it's only a matter of time before some of them have to go away. I can't see the need or desire to have so many different ways to "check in." So what is going to make one service stand out from another? Exclusive offers, ease of use, better badges and achievements?
For me, it's the ease of use. I don't want to have to check in, I don't want to type in my password and come to think of it, I don't even want to get my phone out of my pocket! I know, it sounds pretty lazy of me and I am asking for a lot. But if you want my business, those are my demands. I want an application that knows I am in front of a soda machine and because I am a loyal customer, it alerts me about an exclusive offer. I want something that doesn't disrupt my Chi. Simple enough.
While I think location based services are great, I am not really intrigued about becoming the mayor of a business. Call me greedy, but I want something tangible. As soon as I know I can get it and get it without thinking about it, I will drink the location based Kool-Aid. 🙂