Amazon is known for many things. A mega ecommerce shop that offers super fast delivery. Awesome video streaming services offering movies, television shows, live sports events, and even originally produced content. If you are a techy, you may also know that Amazon Web Services, AWS, is the leading cloud hosting service in the world.
One thing you may not know is that Amazon is now one of the leading platforms for digital advertising.
When you think of leaders in digital advertising, Google and Facebook likely come to mind, and rightfully so. They are known as the duopoly when it comes to digital advertising. Billions of dollars are spent on pay-per-click and display advertising through these two behemoths. Amazon is quickly making this area a triopoly, even threatening to take the number one spot.
Amazon is one of the most frequently visited websites in the world, with over two billion monthly visits. Amazon has been wildly successful at monetizing this traffic by offering various products to its loyal customers, both physical and digital. Now, Amazon is taking the next step to generate even more revenue.
In the past when you searched for a product on Amazon, you received results that listed products available from Amazon, as well as the many brands and vendors selling products there. The results usually would be ordered by relevance or an alternative order chosen through the "Sort by" selection. Either way, results included only organic results without any ads.
Today, when you search for a product, the results above the fold will likely be products advertised by either Amazon or other brands on the platform. After the products displayed above the fold–pushed through their advertising platform and tagged as a "Sponsored" product–you will see organic results.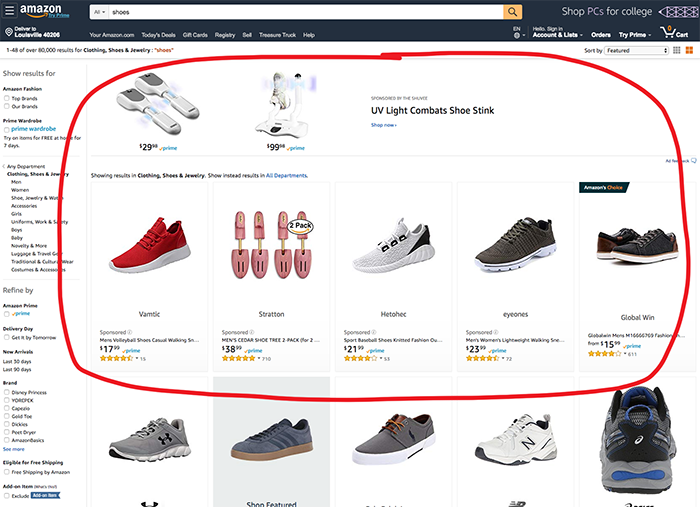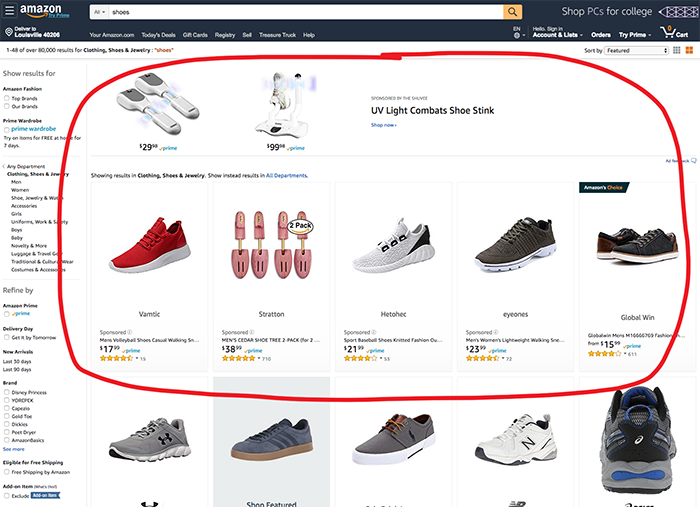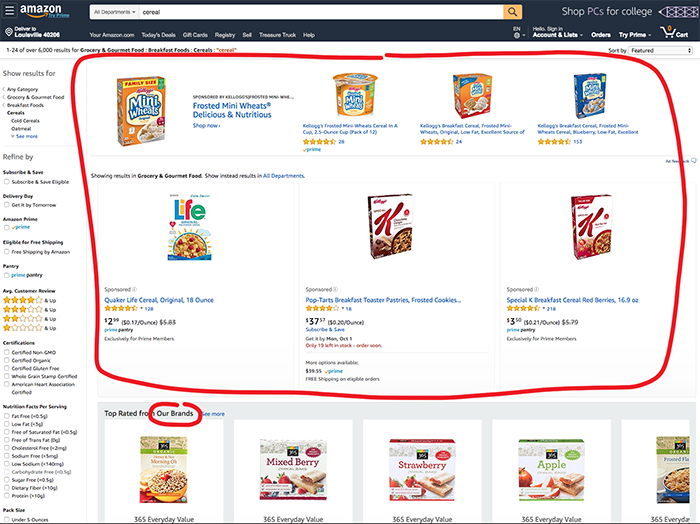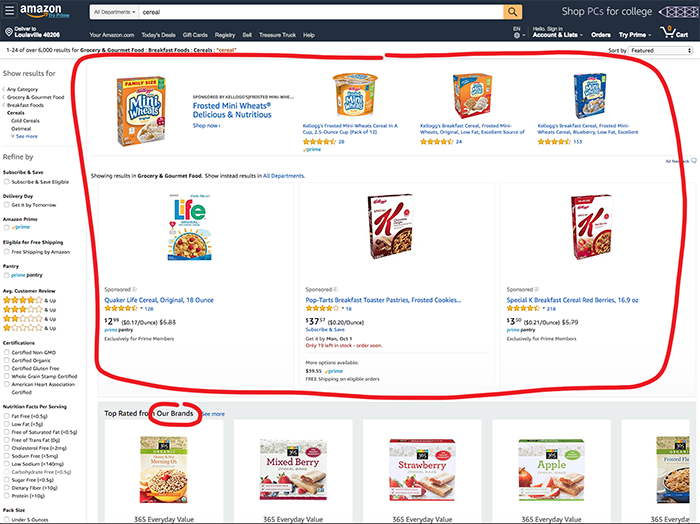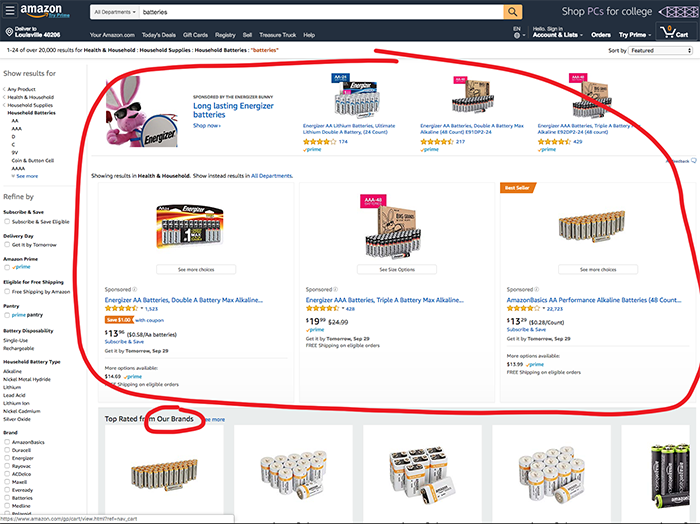 This tactic is also used on platforms such as Google. Google Ads are displayed above the organic results. Typically, the first three to five results in Google Ads are paid results for various brands that target the keywords or key phrases you are searching. Google Ads has proven to be the most successful digital advertising platforms in the world, so it is no surprise that Amazon is taking a page from Google's book.
It's well known that the lower you rank on a search results page, the less likely your link will be clicked. Less than 5% of searchers click through to the second page of Google results. Per Moz and WordStream, about 32.5% of traffic from search goes to the first result and drops significantly with each subsequent return.
Obviously, being on top of relevant search results is extremely important increasing your click-through and conversion rates. Many retailers have seen significant effects on their business based on where they are ranked for relevant searches on Google. Participating businesses will now see similar effects on their business based on search and advertising results on Amazon.