Nice to meet you. Wanna get married?
We've never really liked the term "sales funnel" or "marketing funnel" because it's really just a slick way to explain something we all know. It's common sense. You don't start talking about features and benefits up front, and you don't ask people to buy something without first giving them reasons to buy. It's like walking up to a stranger in a bar, dropping to one knee, and proposing. That's just not how things work.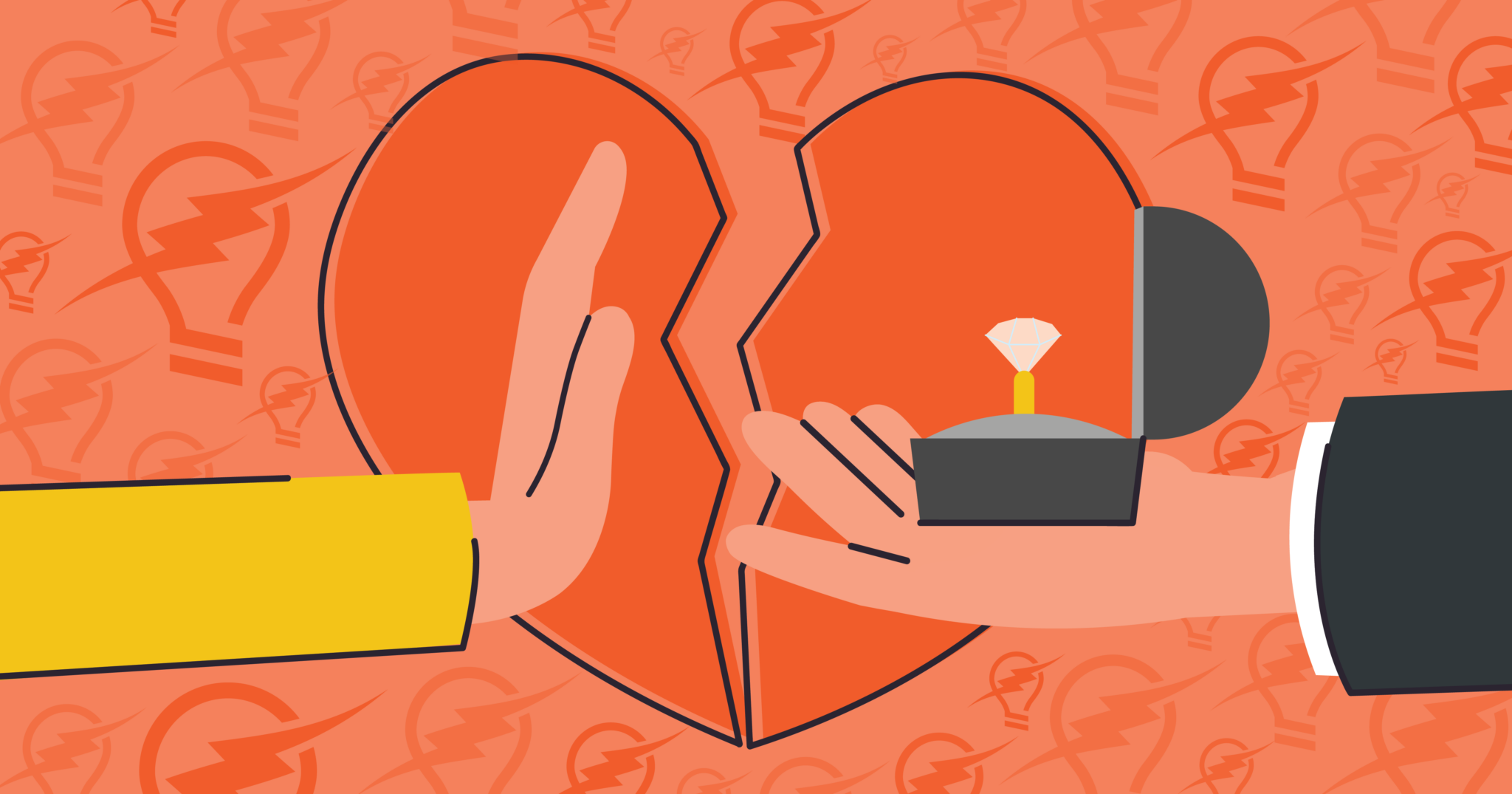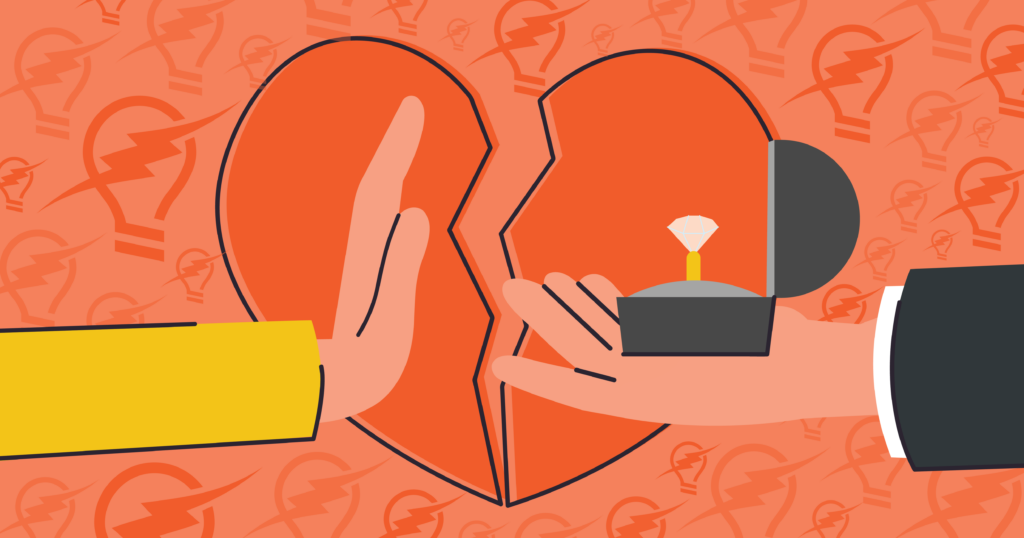 In that scenario, you might start with a clever pick-up line. He or she might laugh and want to talk to you more. If this has ever happened to you, congratulations! You evoked emotion, and now he or she is open to learning more about you. You might want to consider a career in advertising.
Now that you've gotten someone's attention, you can learn more about them, and they can learn more about you. It's definitely still not the right time to ask for their hand in marriage, but you could ask for a date, right?
Assuming they said yes to a date, and it went well, you might ask for another date. After dating for a while and things are still going great, the two of you might fall in love. You might even pop the question, and if the time is right, they might even say yes. If so, you played it right. You went from being complete strangers to life partners without once bringing up the term marketing funnel.
Let's have a yard sale.
Now that you lovebirds have been married for a few years, had a couple of kids, and have way too much stuff, it might be time for your first yard sale. You're going to want to put up signs, but let's not get them out of order. You don't want to find a busy intersection and put up a yard sale sign that says "buy now," right? No, you'll want to put up a sign that announces the sale and an arrow pointing people in the right direction. That's the top of your funnel.
If people go in the direction your sign points to, you can assume that some of those people are following your sign. Others just might be going that way because that's just the way they were going. Either way, you'll want to put up some other signs to keep the people who are looking for the sale on the right track. This is the middle of your funnel.
Finally, you'll want a sign at the sale itself to let people know they're in the right place. Naturally, this is the bottom of your funnel. Time to sell your stuff.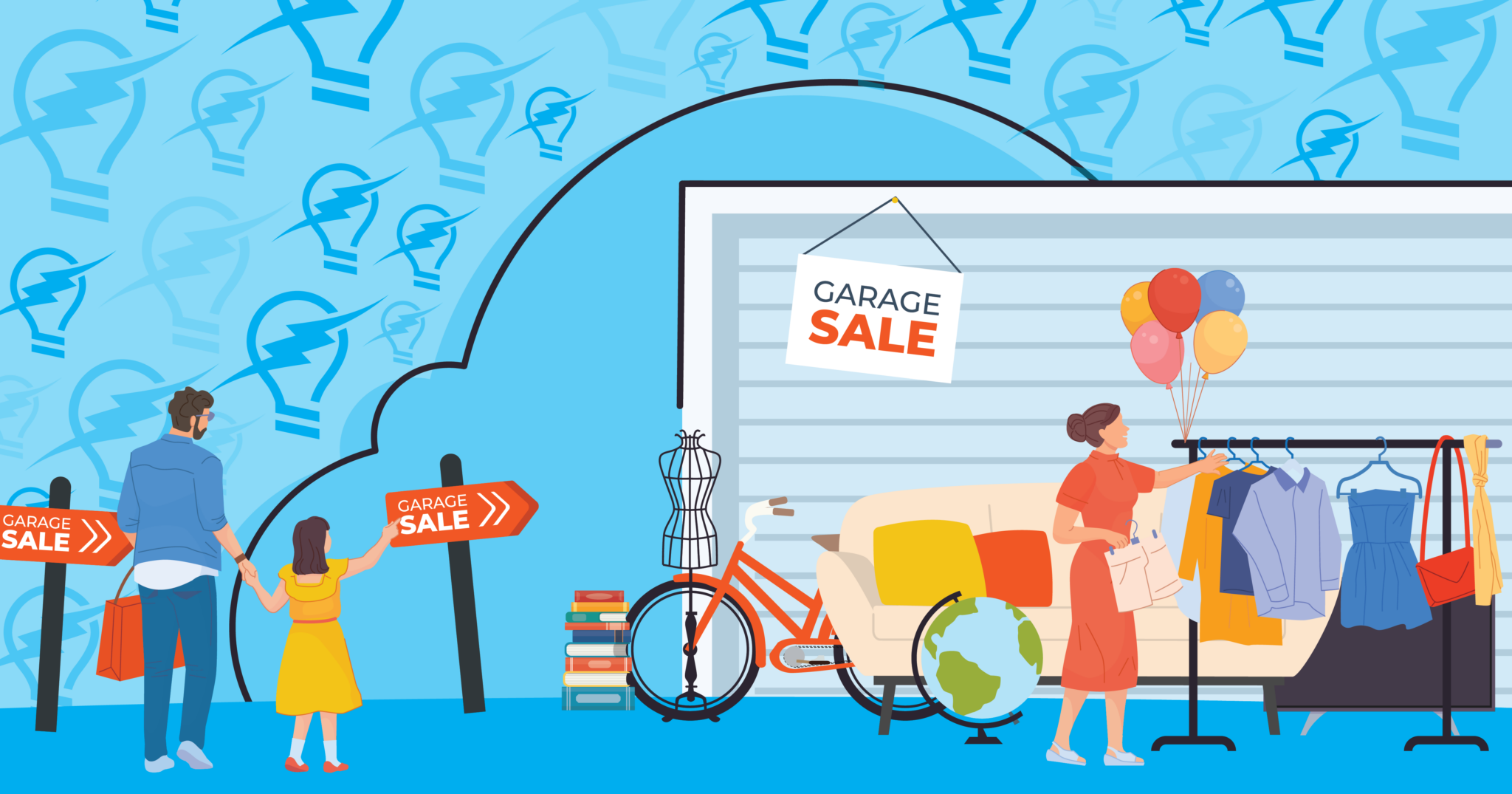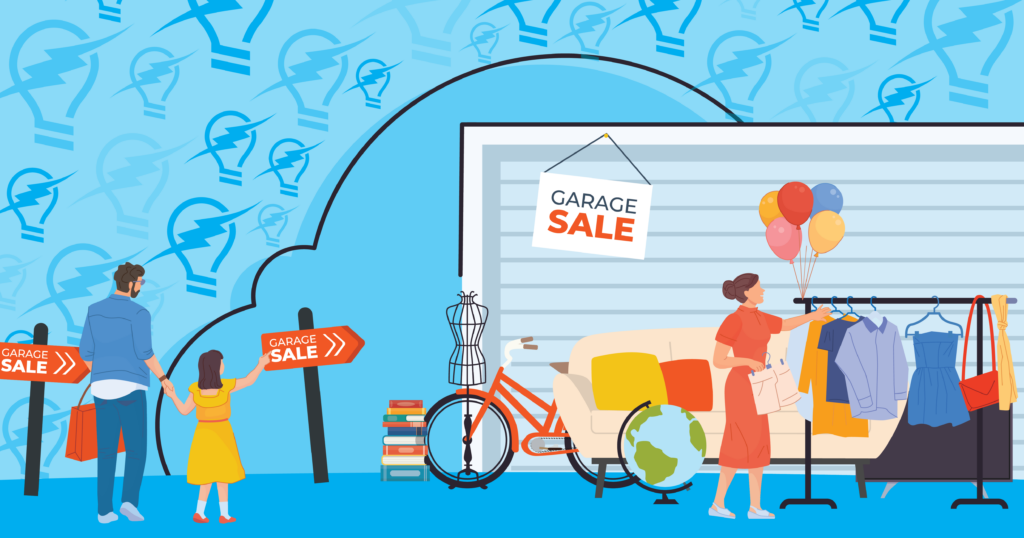 Alrighty then.
Now you know the secret to the sales tool agencies will use to wow you or to make you think they're the only ones with answers — the dreaded marketing funnel. It's one of the secrets to getting people the right message in the right place at the right time. Assuming, of course, you didn't wait to put your signs up until after your yard sale. But you already knew all this, you just might not have known that you knew it. Right?