Like many advertising legends, George Lois — who died recently on November 18, 2022 — was an uncompromising visionary who was as much an artist as he was an Art Director, literally. His famous covers of Esquire magazine were even put on display in the Museum of Modern Art in 2009. 
In addition to MOMA, Lois was festooned with awards and accolades throughout his storied career. He's in the Art Directors Hall of Fame, the One Club Creative Hall of Fame, and the Advertising Hall of Fame, which isn't bad for a Korean War vet from The Bronx.
The matzo balls on this guy.
Early in Lois' career, when he was working for Doyle, Dane, Bernbach, he created a subway poster for Goodman's Matzos that was rejected by the client. He asked his boss, Bill Bernbach, to set up a meeting between himself and Goodman's 92-year-old owner. The two met about an hour later on the 3rd floor of Goodman's headquarters, where George dangled himself out of a window and threatened to jump, saying, "You make the matzos, and I'll make the ads." The owner finally agreed to run the ad, adding, "If you ever decide to quit advertising, I'll hire you as a matzo salesman." Talk about uncompromising.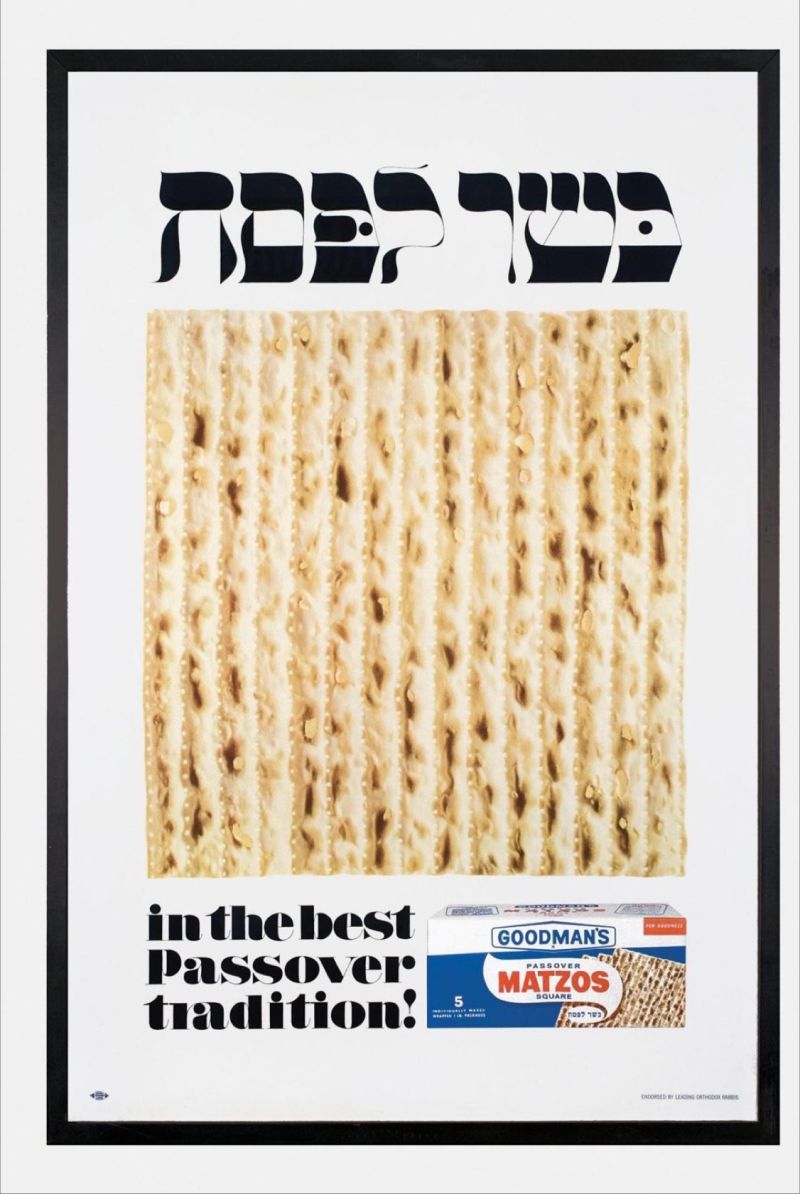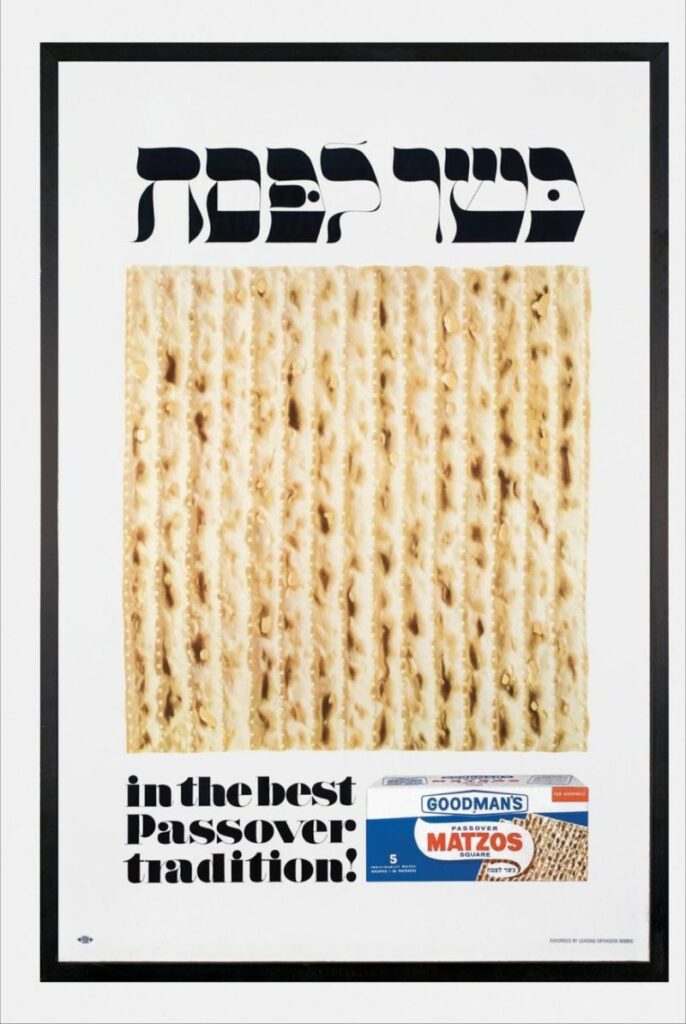 Making Tommy Hilfiger a household name.
One of Lois' most famous and successful ads helped launch the Tommy Hilfiger brand. It was basically a teaser ad that featured "The four great American designers for men." The ad itself only gave the first letter of each designer's first and last name. Three of the four were easily deciphered. CK was Calvin Klein, PE was Perry Ellis, and RL was Ralph Lauren. Everyone knew who they were, but who the hell was TH? That was the question on everyone's mind.
Tommy was more than reluctant to move forward with Lois' ad, however. He was embarrassed and thought the entire idea was obnoxious. Hilfiger had envisioned more of a models-on-the-beach style photoshoot and not inserting himself immediately into the company of that era's fashion icons. Fortunately, Hilfiger didn't have a lot of money, so he was convinced to go with Lois' outlandish idea that — by the way — helped turn the brand into a multi-billion dollar venture. Which goes to show one creative billboard can be worth a thousand bad TV spots.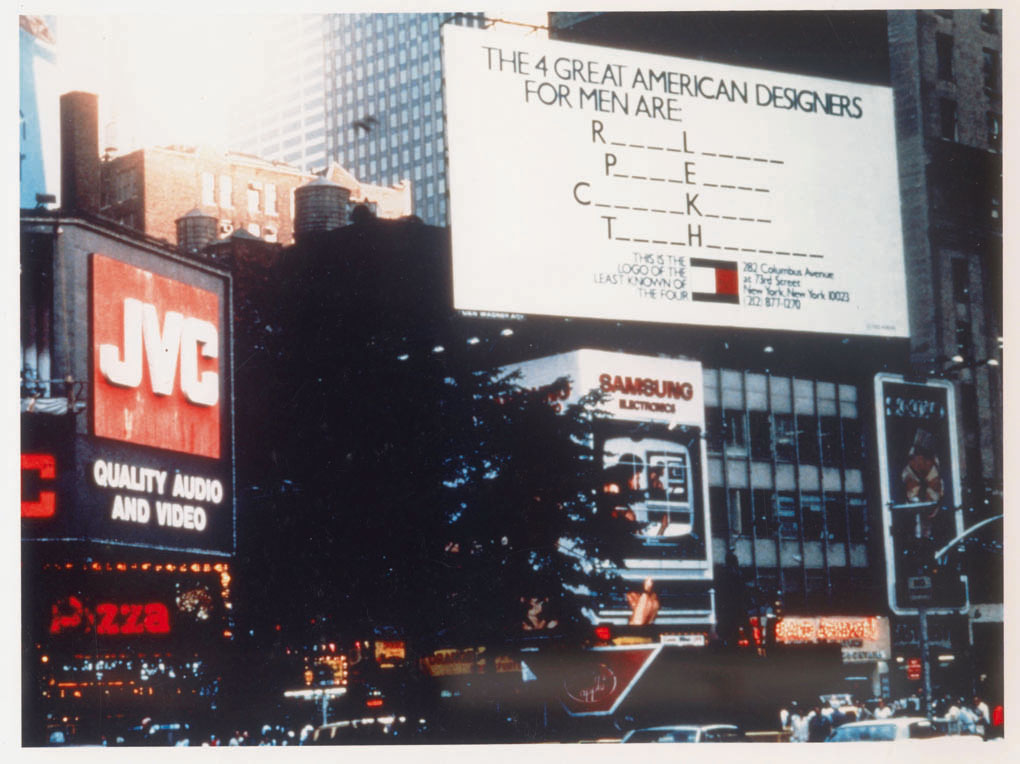 In the early 60s, Lois was asked by editor Harold Hayes to help with Esquire magazine's front covers. Lois pointedly asked Hayes how the covers were currently being done. Hayes explained that toward the end of the month, a committee would get together to look at the content, then pitch ideas for the cover. Basically, the covers were being done by committee. Lois asked if that's how they approached the work with their writer, Norman Mailer. Of course, the answer was no, so he told Hayes they had "group grope," where what they really needed was "one person who understood the culture, who likes comic strips, goes to the ballet, and visits the Metropolitan Museum." He then went on to create 92 covers for the magazine, helping to raise its readership from 400,000 to over 2,000,000 and eventually landing 30 or so into MOMA. Many were controversial, but all were topical and arresting works of art.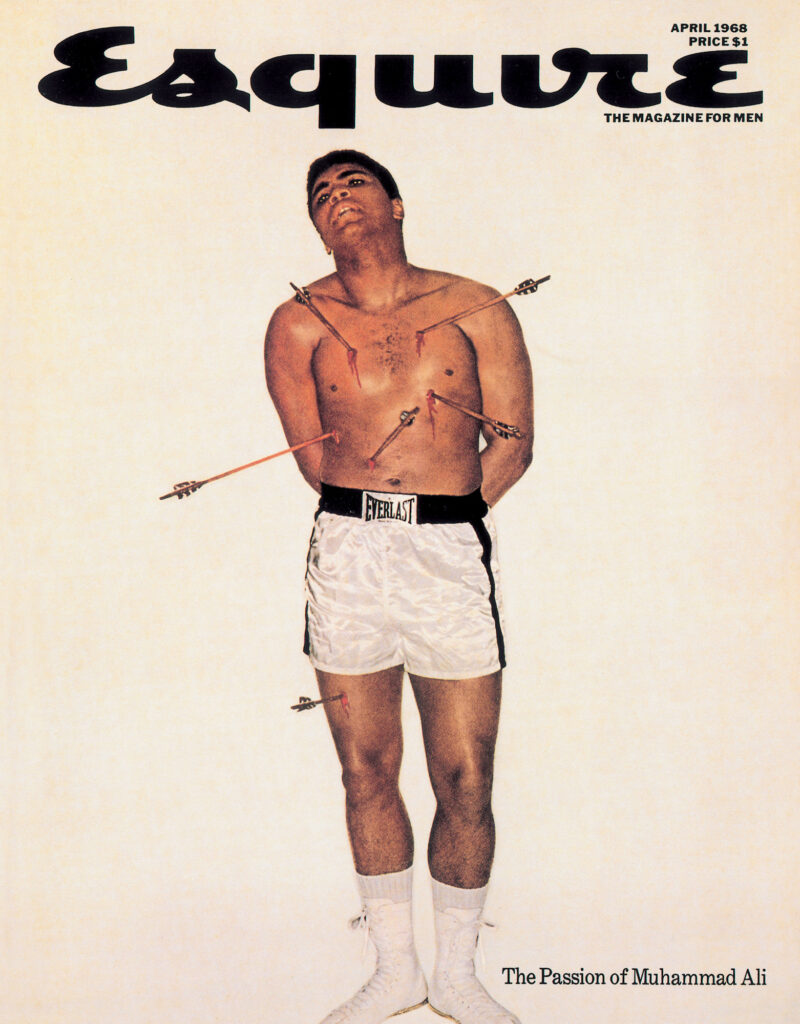 Notice the first couple of stories involved Lois fighting for his work. The matzo company originally didn't want to run his ad, and then Tommy Hilfiger had to be convinced to run his ad. Both were successful, but he had to fight for them. If you're with an agency, you should always fight for your ideas — as long as they're good ones. If you're a client, be willing to take a leap of faith with your agency. Don't play it safe, because that's the path toward mediocrity.
Also, if you're an agency and you're not letting your creative team present their work to the client, you might want to rethink that. AEs are great consultants (ours are anyway), who work with clients to overcome obstacles to their businesses. The creative team's passion (ours anyway) is often the perfect complement.
Finally, there was no mention of "testing" ads or ideas. There's a good reason for that. As Lois himself said, "'You can't research a big idea. The only ideas that truly research well are mediocre ideas. In research, great ideas are always suspect." Meaning, of course, that truly great ideas are going to feel unfamiliar and a bit scary to the average person. They'd never see the light of day if we left it up to a large group to grope.
If you want to work with an agency that has big, bold ideas they're willing to fight for, you know what to do.