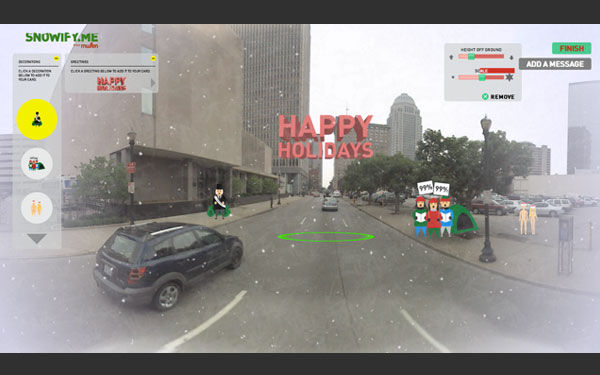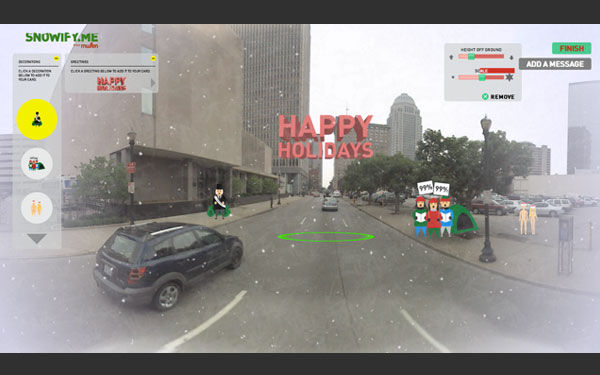 For many people, 'tis the season to be merry and bright. For many ad agencies, 'tis the season to pool all of your resources and make outlandish holiday creative that'll make your competitors jealous and client's proud/confused.
With that being said, I now present to you some of the wackiest, coolest and downright weirdest holiday greetings from ad agencies around the country.
Mcgarrybowenoke, Mcgarrybowen
We'll start strong with a site from Adweek's U.S. agency of the year. It uses animated .gifs of employees and their individually recorded notes to construct holiday songs selected by you. I give it two jingle bell cat thumbs up.
Instacheer, carrotcreative
Instacheer allows you to select and view photos tagged with holiday themed hashtags. I like that carrotcreative created a site around Instagram, in my opinion one of the best iPhone apps out there. The site, however, falls a little short because the images are small and hard to see, a pretty odd choice considering it's powered by an image based app.
The Drunken Mistletoe, 22squared
Continuing with the Instagram love, 22squared unveiled their Instragram powered site at this year's annual holiday party. "The Drunken Mistletoe" pulls in your specially tagged Instagram photo to match your face with another set of lips, or shoes, or animated character…eh you get the drift.
Holi-Cray-Matic, Design Kitchen
The only live-streaming card on this list, the Holi-Cray-Matic uses your tweets to create holiday havoc in a Design Kitchen conference room. After every 40 tweets, the Holi-Cray-Matic zone activates. I got a little impatient waiting for the pandemonium/Holicray, so hopefully you're lucky number 40.
Snowify.me, Mullen
Ignore what our local meteorologist is telling you. We WILL have a white Christmas, by golly. At least if you use this website from Mullen that will add snow to any location using HTML 5 and Google Maps v3. For an extra dash of spirit, you can also add in the royal couple, Occupy Wall-Streeters and other random holiday fun.
Haikus For Humbugs, G2
Touted as "a totally random way to cheer up someone totally random", I found Haikus For Humbugs to be a totally cool way to confuse the heck out of me. Does that make me a Humbug? Probably. So after I actually took a second to read the instructions, I figured out that the Tumblr site allows you to read through holiday tweets and send personalized haikus to unsuspecting (or so they say), grumpy Tweeters. While this seems to be done with all good intentions, I find this to be nifty with a hint of spam. Hopefully the random tweets won't set the grumpies off even more.
The New Guy at The Office, Plan B
Props to Jessica Durbin, @gumdrop923, for passing along Plan B's "The New Guy at The Office" just as I was drafting up this blog entry. Plan B's site features several clips of Kris, aka the "new guy", aka Santa Clause in his adventures around the agency. How could this not be funny?
CL Stocking, Carmichael Lynch
Creepy? Yes. Festive? Yes. Ridiculous? Most definitely. Our last find features a holiday stocking turned stalker. You read it right. The Holiday Stocking/Stalker also has his own Facebook Page, so feel free to return the stalking favor.
More assorted agency cheer. View at your own risk!
.Gif Giver, TBWAChiatDayNY
One-Sided Snowball Fight, GSD&M
Ugly Sweater Gallery, Organic
Advertising With Bells On, Fold7
Santa Clout, Atmosphere Proximity