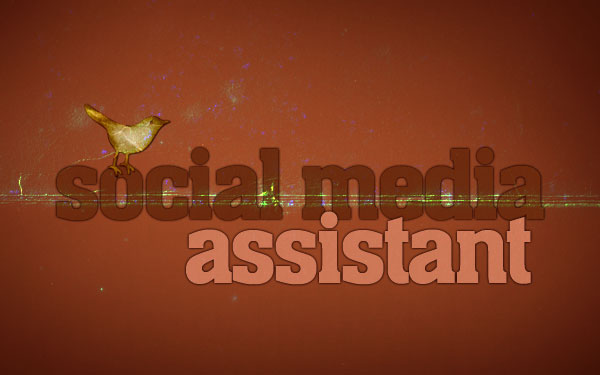 So you're on Facebook, you Tweet and hopefully check-in. Big deal. We get that you know the tools for YOU, but do you understand social media's position for brands within the advertising, marketing and public relations fields?
If so, we may have a spot for you. CurrentMarketing, a full-service advertising agency located in Louisville, KY, is looking for a Social Media Assistant within our growing Social Media Department. And as Louisville's leading interactive agency, we're looking for a creative thinker with a passion for social media within the advertising/marketing industry.
This is an ENTRY LEVEL position. Social Media gurus, wizards and warlocks need not apply. This is the perfect opportunity for a soon-to-be or recent college graduate in the Public Relations, Advertising, Marketing or Communications fields.
You will be working hard, learning a lot and diving right in. You will grow into the role of assisting the Social Media Manager with monitoring, blogging and researching. Your daily tasks may include working in and learning everything about the following spaces: Facebook, Twitter, Geolocation (ex. Foursquare), HootSuite, WordPress, YouTube, Flickr and Radian6.
Must haves: Excellent communication and writing skills. Ability to multitask. Major team player. Ability to deal with the general public. Interest in emerging media, technology and industry news. A sense of humor and positive attitude.
Strongly preferred: Some social media experience in the business realm, which may include a social media internship or social media college course experience (SM case studies, student projects).
To apply, please send your resume along with a cover letter to Angela Trumbaturi at…whoa, wait a second. Not so fast. You're Internet savvy. Find and contact me on one of the social spaces.
Salary requirements must be included in your cover letter. This position is located in Louisville, KY. Remote positions will not be considered.