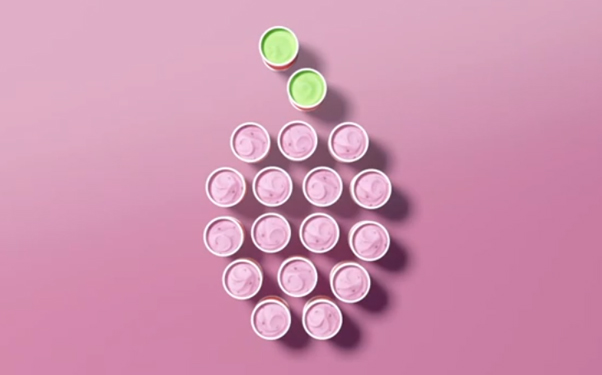 Every few days I spend some time searching Vimeo and YouTube for the latest motion graphics reels and examples. I try to pick pieces out of them I find inspiring and work on recreating them for practice. I find this to be a good way to broaden my skill set, get exposure to new techniques, and breakup the sometimes mundane curriculum of tutorials.
Recently, while looking for something to recreate, I stumbled upon Yoplait's latest TV spots. The spots feature two things that naturally go hand in hand, yogurt and motion graphics. And like the brands tag line suggests, these spots are "so good".  The spots were created by Saatchi & Saatchi, New York and feature an array of bright colors and an energy that I found very uplifting. The spots themselves don't appear extremely complex, but the execution on them is second to none. A perfect blend of product placement, motion, and VO.
And after watching 3-4 of them over and over, I had seen enough. I was going to recreate this commercial. All :20 sec of it and document the process along the way. Why you ask? For fame and glory of course and to give you a glimpse of what goes into making yogurt look fun.
Here is the spot I will be recreating: