Fans love the little German, Schmitt Sohne Wines' International Wine ambassador. So to activate his brand advocates and encourage their online word-of-mouth power, we launched a campaign that allowed his fans to get their hands on the little guy –– quite literally.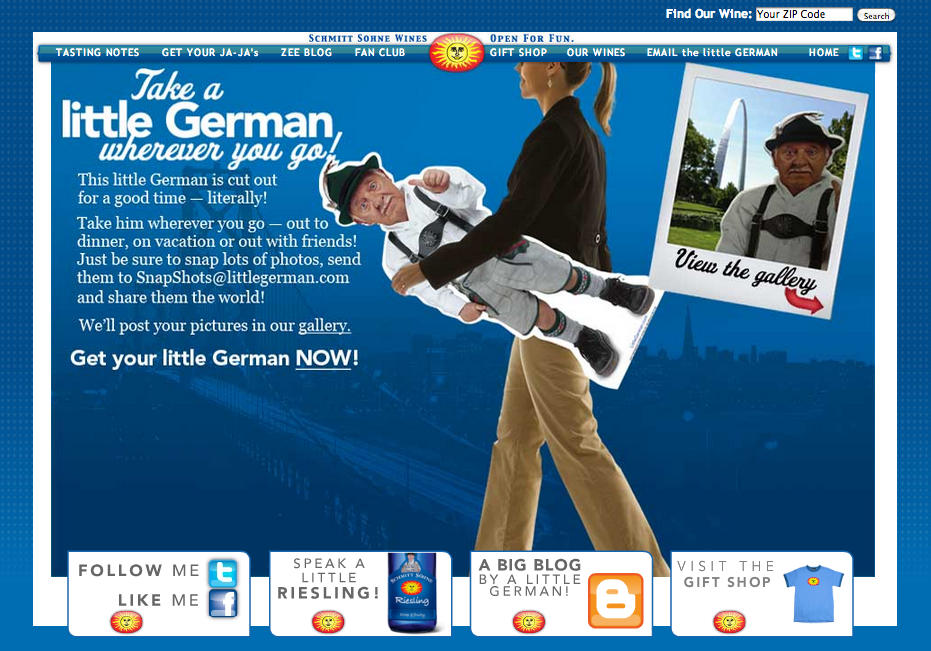 The Basics
Visitors to littlegerman.com can request a free "full size" little German by providing a domestic mailing address and answering yes or no to joining the little German's fan club.
After requesting their cut out, visitors can spend more time on the site viewing a fan-generated photo gallery, playing his games, reading Zee Blog and learning about other wines in the Schmitt Sohne family.
Adventures With The little Guy
As a call of action, the second portion of the campaign invites recipients to submit a photo of their adventures with the little German. In the early planning stages, we imagined the photos would be anything from travels to day-to-day activities. Fans could show the little German in their city, sit him at their dinner table, or take him on vacation. We purposefully left the possibilities open to allow fans to choose the theme of their photo, have fun and encourage creativity while limiting the barriers to entry. And boy did that work.
The First 72 Hours
To kickoff the campaign in July 2012, messages were deployed on Twitter, Facebook, and the little German's blog. Paid media focused on Facebook ads and Sponsored Stories.
On the second day of the campaign, littlegerman.com received over 22,000 hits, more than the site experienced in all of 2011. Online mentions skyrocketed,  much of due to extensive mentions on reddit.com. By day three the campaign struck social media gold as Reddit users then created a little German sub-reddit.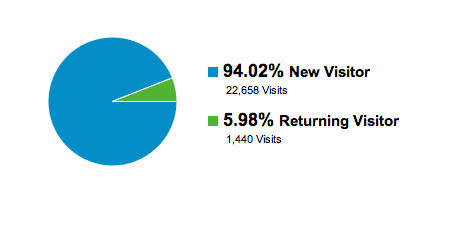 A Change In Course
After several days of high-volume of requests, the offer was updated to include a $4.95 shipping fee. Fans didn't skip a beat as the little German explained the situation with quick response Tweets, Facebook updates and blog post. These quick response engagement tactics helped our team avoid a potential social media crisis and kept the little German's fans happy and interested.
Long Term Engagement 
Since July 2012, fans have shared hundreds of photos and have been creating their own story with the little German, deepening their emotional attachment to the brand and sharing with friends. It has amplified the brand's online presence and provided exceptional consumer-generated content for future social promotions.
Nine months since launch, fans are still are ordering their flat little German and sharing photos from their adventures. We continue to accept and encourage photos via their preferred share method, be it e-mail, Facebook, Twitter and/or Instagram. When photos are received and approved, the little German thanks each fan with either an email or response to the post.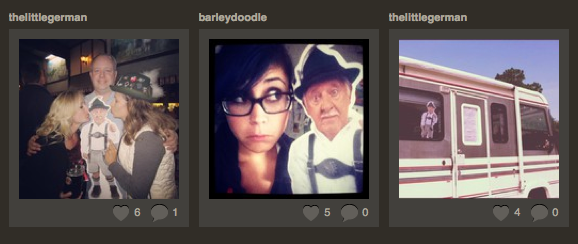 Long term, we are using these consumer-generated photos to guide our 2013 social media content strategy and promotions. The fan created photos are being peppered throughout our editorial calendars, used in e-blasts and displayed in point-of-purchase materials.
Challenges
A variety of challenges have presented themselves throughout this campaign and we've managed to turn each into an opportunity. After the initial idea was hatched, our creatives, account managers and print buyer had to figure out how to physically get the little German to people in the most appealing yet cost-effective way. We discussed incorporating him into case boxes, having his cut outs available at the point of purchase etc. After it was determined we would mail the cut outs, we had to find an appropriate paper weight that would be stable enough for his adventures yet light enough and foldable into an envelope.
While working out the physical kinks, we debated over the best method for fans to submit photos. We decided upon an email address, knowing it would be the easiest method for his core demographic of fans. We would still encourage shares on Facebook, Twitter and Instagram, but an email address would ensure fans could share their adventures no matter the social platform. We also correctly anticipated many fans sharing from cameras since many take him on vacation, and email has proven to be the best collection method for those instances.
Measurement
We continually use a variety of tools and techniques to measure the impact of this campaign. On the website, we analyze a slew of data including site traffic, visitor flow and a variety of social metrics. We combine that data with the number of orders received, photos taken and the resulting impact on social shares, mentions and content created. There is also an amplification factor, so we watch trends in keyword mentions and influencer data.
Now you're probably wondering about sales. Because wine distribution funnel can be complex to track in an immediate sense, we created a heat map to overlay data from flat little German, fan club members and compared that with distribution data.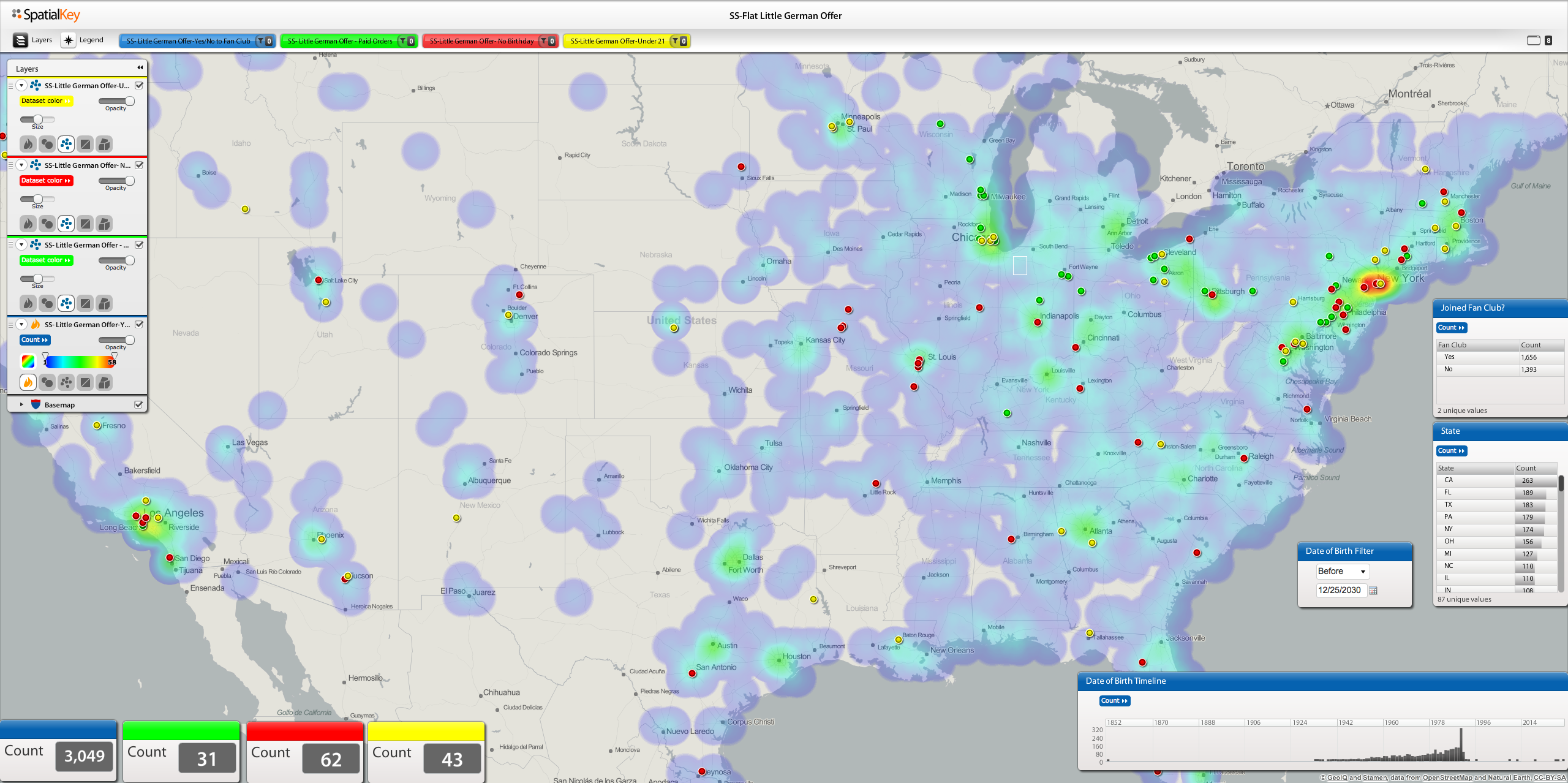 Addy
We were recently honored to receive a 2013 Silver Louie from the Advertising Federation of Louisville for our work on this campaign, the only winner in the Social Media Campaign category (and in the first year of Addy Awards for social media efforts!).
Not one to miss a good time, the little German donned his best bow tie for the awards ceremony and made the most out of every picture taking opportunity. He may have also enjoyed a glass or two of wine. Prost!