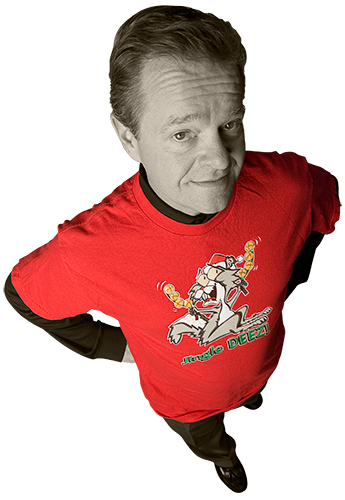 Let's face it, lumps of coal in the stocking aren't always the most effective motivator for the truly naughty. So when Santa needs enforcement, he calls on this man: Ricky "The Reindeer" Schardein.
"Christmas isn't all sugar plums and mistletoe," said Schardein in the recent VH1 special, Santa: Behind the Red Suit. "There's always that segment of the population that won't be nice no matter how many candy canes show up in their stocking. That's where I come in, because when the carrots don't work, ya gotta use the stick."
What exactly is that stick? Schardein wouldn't comment on-camera. "Let's just say you don't want to show up on my naughty list. I'm not the guy you want coming down your chimney on Christmas Eve."
We believe you, Rick. We believe you.