Today marks 13 wonderful years at CurrentMarketing for me!
Way back in 1997, I became our company's ninth employee. We have grown to 32 employees in that 13 years and naturally, I have witnessed a great amount of team building in that time.
It began with the annual Ad Fed softball league. Every summer Sunday, our softball team, the Kilowatts, would compete for the championship title. Our president (not that he's competitive or anything) pushed us all to be the best! Our saving grace was that, by far, we were the only team that had nearly 100% of our players who actually worked at our agency (no ringers). So our skills were decent, but not as good as some of the rookies from the other teams.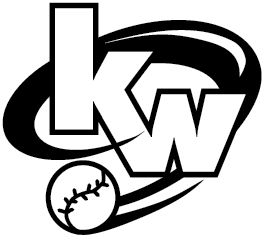 Next up…white water rafting! We started out slow at the New River and then braved up to the lower and upper gauleys. Each year we camped out, rafted and celebrated as a company. 2000, the last year we went, was a little too scary for most of us. Our boats capsized a few too many times and we found ourselves in some treacherous situations. These trips were by far one of my favorite team-building memories. You can imagine that camping plus rafting in skin-tight wet scuba suits is team building in a whole new way. We grew closer as a group and we had many fun stories over the campfire.


Over the years, we've had our typical group outings – Louisville Bats baseball games, comedy shows, cocktails after hours. These outings were nice, but did not come close to our outdoorsy adventures.
As some of us grew older and a bit more reserved, we rented a huge cabin in Gatlinburg. We went shopping (what?) and gambling, watched movies and played good ol' cornhole (before it was cool, of course). This trip was a bit more relaxing and proved to be a great way to catch up and solve all the problems of the advertising world over great dinners.
Our group is truly a team. We work hard Monday through Friday and we play hard when we can squeeze it in. And we sure do know how to plan a great party! We even used to host Drinks on the Veranda every Friday. Yes, that's right EVERY Friday. That evolved into Cocktails in the Courtyard and we eventually graduated to one large party every year that always takes place around Halloween.
And finally our most recent adventure was the brainchild of our CurrentMarketing Events Team, headed up by your's truly. The entire staff took off half the day off a few weeks ago for our first annual Field Day. We played typical school games like the three-legged race, balloon toss and an obstacle course. Check it out here!
We had five teams with themed uniforms and plenty of competition…uh, I mean, team building! It is safe to say this event will return in 2011.
I think it's obvious that we have fun at Current. Our team continues to get stronger year-after-year. We grow closer as co-workers, friends and one big family.
Thanks, CurrentMarketing, for 13 years of great memories and being on my team.