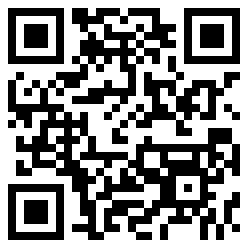 If you're reading this blog, than you probably have noticed a lot of hype around QR codes as of late. There is SO much potential for some creative marketing with this relatively new medium. I'll cover just a few examples in this post, but you'll be seeing a lot more in the coming months.
Collective Scanning
Stickybits describes itself as "a fun way and social way to attach digital content to real world objects." This adds in an element (possibly LOTS of elements) of fun into the mix. With this app installed on your smartphone, you can scan a barcode of any product and attach a photo, video, a message – anything digital. Then when someone else scans the barcode of the same product, they see what you have attached. You could attach recipes, fun messages, etc. I predict all sorts of interesting games to spring up for this, as it provides the possibility from some really unique marketing efforts. I know I'm tagging my favorite beer with my favorite drinking game very soon.


Gaming
Enter SCVNGR. "SCVNGR is a game about doing challenges at places." So here we are talking about merging location-based technology with scanning to create a scavenger hunt of sorts. Cool idea, huh? Museums, Tourism Boards, schools, festivals…plenty of opportunity to engage the public and make their experience more interactive, more rewarding. (Insert your father's favorite story of "When I was a kid….")


Self-Promotion
There tons of examples of how people are already incorporating QR codes into promoting themselves, Whether you're searching for a new job & hoping standout from the crowd or are a digital shop looking for every opportunity to demonstrate your grasp on emerging technologies, the possibilities are endless. I'm thinking about a new tattoo…
Price Comparison
Red Laser is an app that powers Stickybits, among others, and has already been adopted by many for price comparison. This is a bit of a no-brainer for those who diligently search for the best deals on the items they purchase regularly. I, personally, do not have the time do such "coupon clipping."
Its all about bringing the digital and physical world closer together. Again, the list above is only a tiny representation of what is already out there. So keep your eyes peeled folks, the QR code is coming — and it means business.