Loving pizza will never change.
How people get it has.
We can help you adapt and grow.
Growing a pizza business during a pandemic isn't easy. At Current360, we're experts at connecting with current and potential customers. More specifically, pizza customers. We're as good at selling pizza as you are making it. We helped Papa John's forge a local connection in its hometown by creating a social presence from scratch, developing and managing promotions that worked on a local level, and boosted content that brought incredible ROI.  We'd love the opportunity to talk about how we can take your brand to the next level.
Here's how we'll get the pizza orders coming in: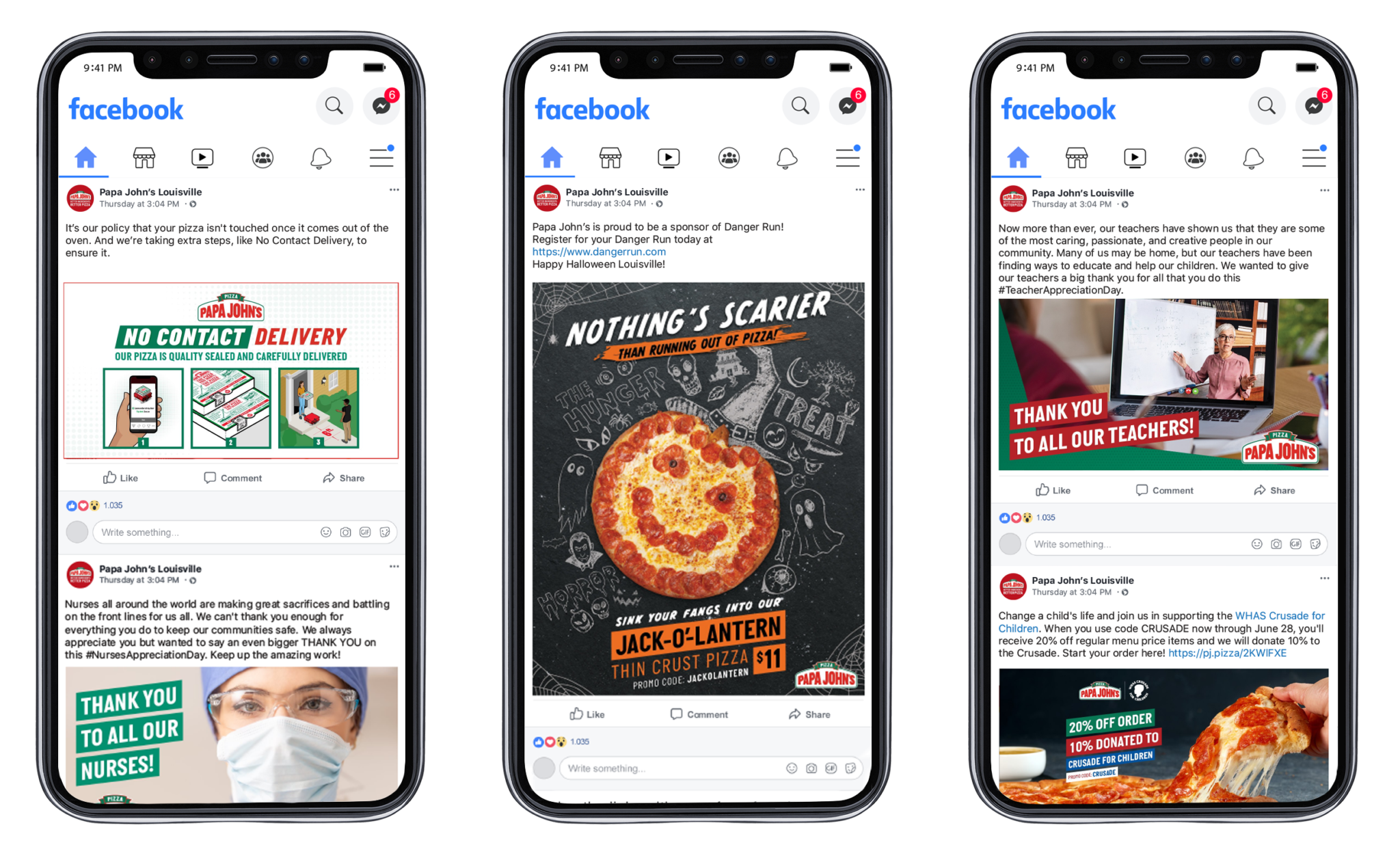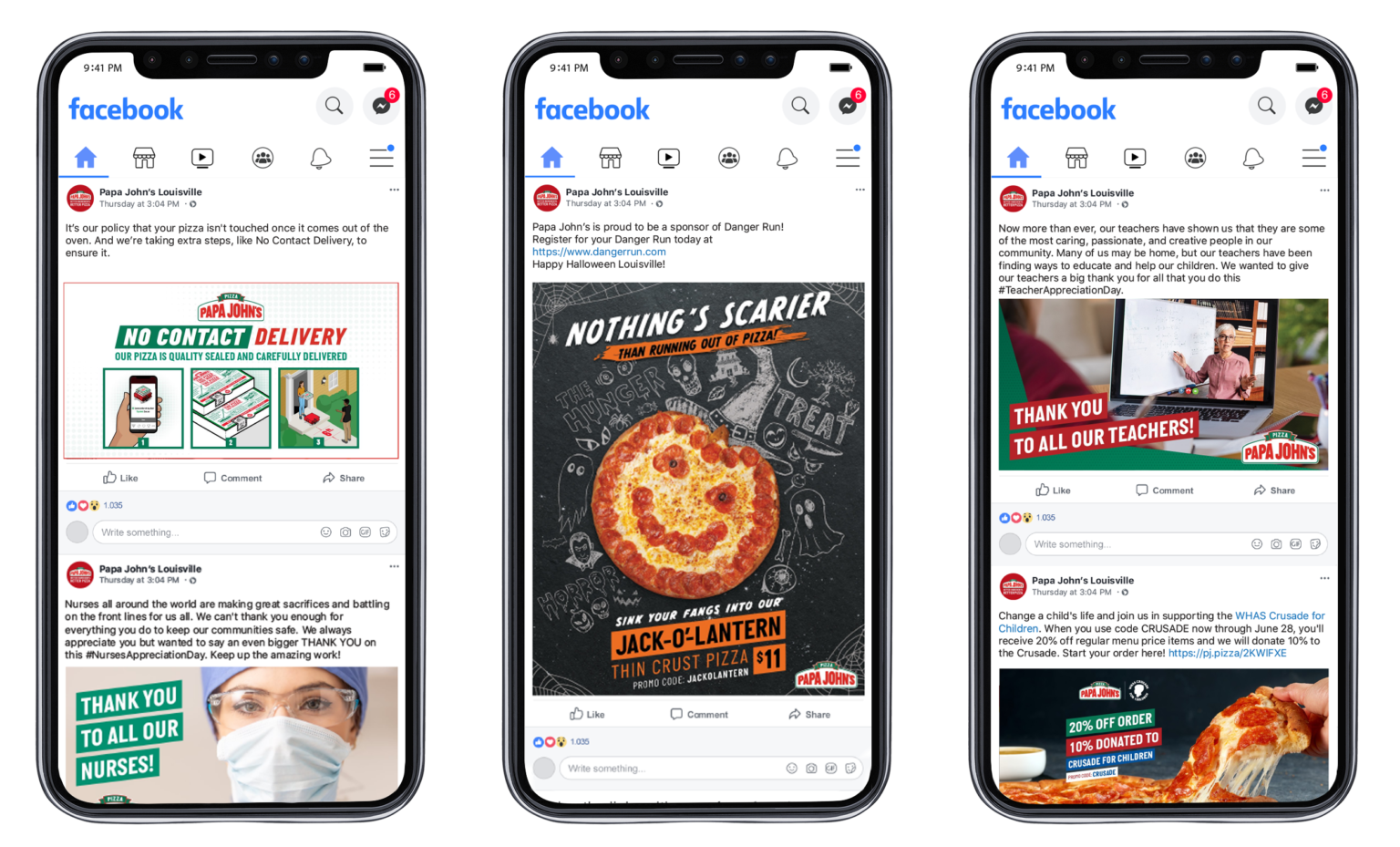 Papa John's had no local content on social media, so everything local consumers were served on social media was national content. Our first recommendation was to build a local presence that's still going strong. We filled their calendar with engaging, original content, and locally focused promotions that got Papa John's co-ops register's ringing. Our paid social advertising has generated ROIs as high as 40-1.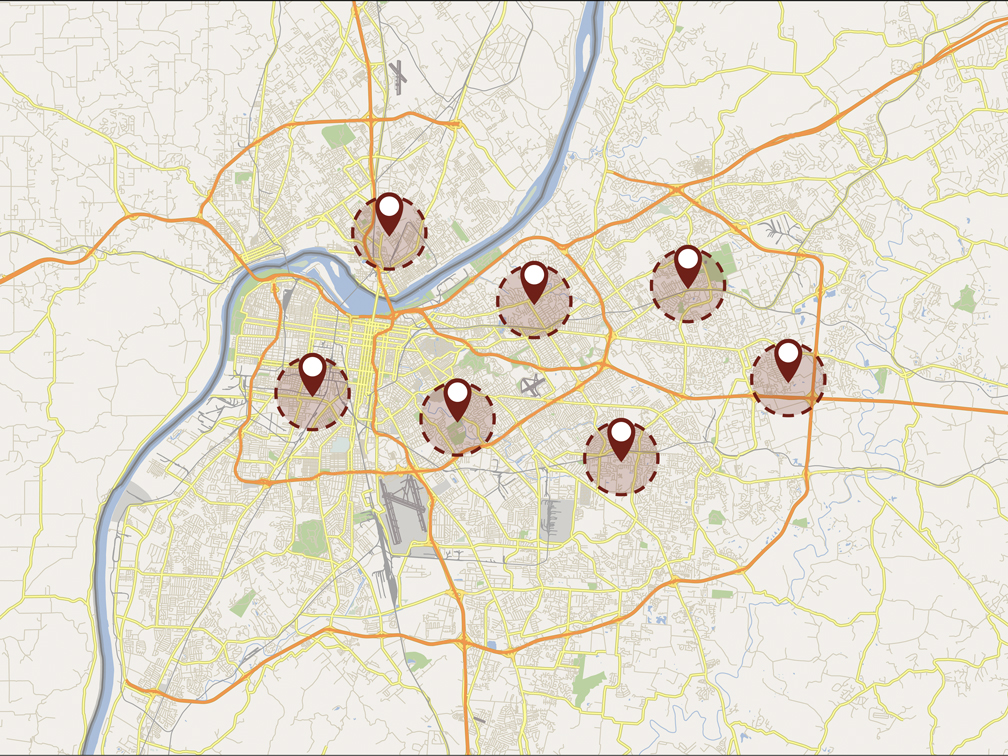 We understand digital marketing for the pizza industry. Even better, we love that we can track everything. We know what works and why. We'll find your customers, wherever they are, and deliver them to you.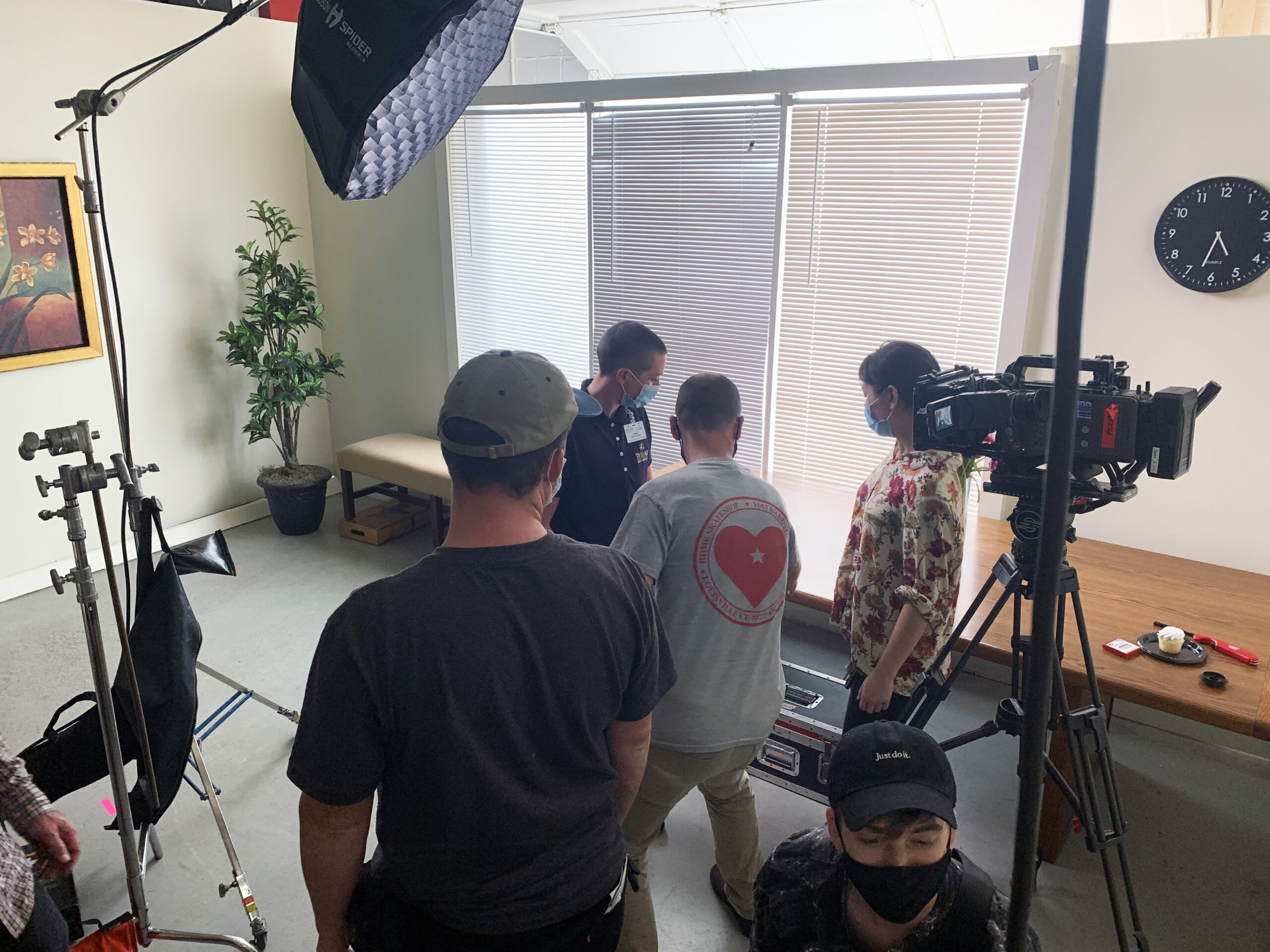 Our in-house video production studio can create video content for all platforms that keeps your brand top-of-mind.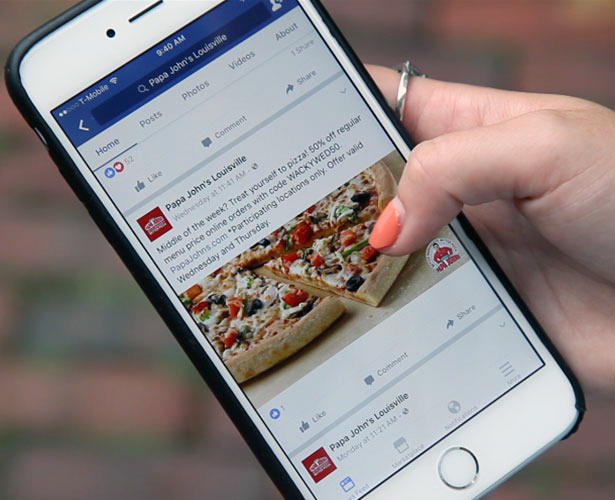 No matter where your messages are seen, we'll bring results. Our media department will get you the best, most targeted coverage at the lowest cost. Our creative department and in-house studio will craft content that drives action and sales.