Nature Valley is giving their own twist on Google street view. For their new campaign, Trail View, Nature Valley has taken street view technology to some of America's national parks in an attempt to bring awareness about the parks to people all over the world. Also, they want to find ways of using digital technologies to help in the preservations of these parks.
By using a Dodeca 3260 camera mounted to a backpack-like frame, they hired people to hike selected trails in The Great Smoky Mountains, Yellowstone and The Grand Canyon National Parks. The camera has 11 video lenses and uses those images to stitch together one 360 degree immersive video. This allows you to virtually hike these trails from your personal computer. Along each hike, certain points of interest are called out. At each point, they used high resolution cameras to take 360 degree shots of the landscape to give the viewers a higher quality image to look at.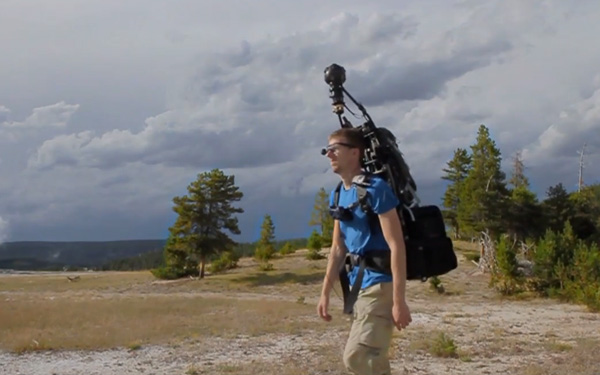 I personally think this is an awesome idea by Nature Valley. For anyone looking into visiting these parks, it's a great way to preview your trip or help choose what hikes you may want to go on while visiting. In some cases it may help inspire someone to go to these beautiful place in the first place. I was able to click through the Mt. Washburn hike in Yellowstone, which I completed about fifteen years ago. The pictures I took there have been lost over the years so it was great to revisit those memories.
I think Nature Valley did a great job with this campaign given that the idea fits the brand so well and that they are and have been committed to bringing awareness and conservation to our National Parks for years. I hope they continue to record and post trail views from Parks across the country for a good time to come. If you are interested more about the campaign, check out this behind the scenes video about the making of Trail View Or check out the Trail View website.