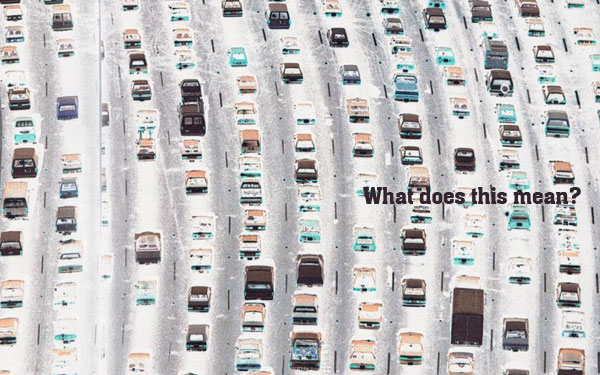 The first lesson I learned in advertising: "Trust No One." This was later reiterated at a seminar I attended earlier this year.
"Traffic Managers have a natural distrust of the communications process." David Baker, ReCourses
We cannot take for granted that what is said is necessarily what is meant…or that something that's clear to one may not be so clear to another. We must be critics of each piece of communication that we receive.
Verbal and written communication are not what they were a decade ago. Do you speak client service, geek, numbers, or media? A traffic manager must "speak" a little of each and always question "What does this mean?"
We must also be able to translate the message into one that is universal to all other parties involved.  That's why even a top notch traffic system cannot replace face to face conversations. Sometimes these short meetings result in great ideas! So when in doubt, quickly talk it out! : )